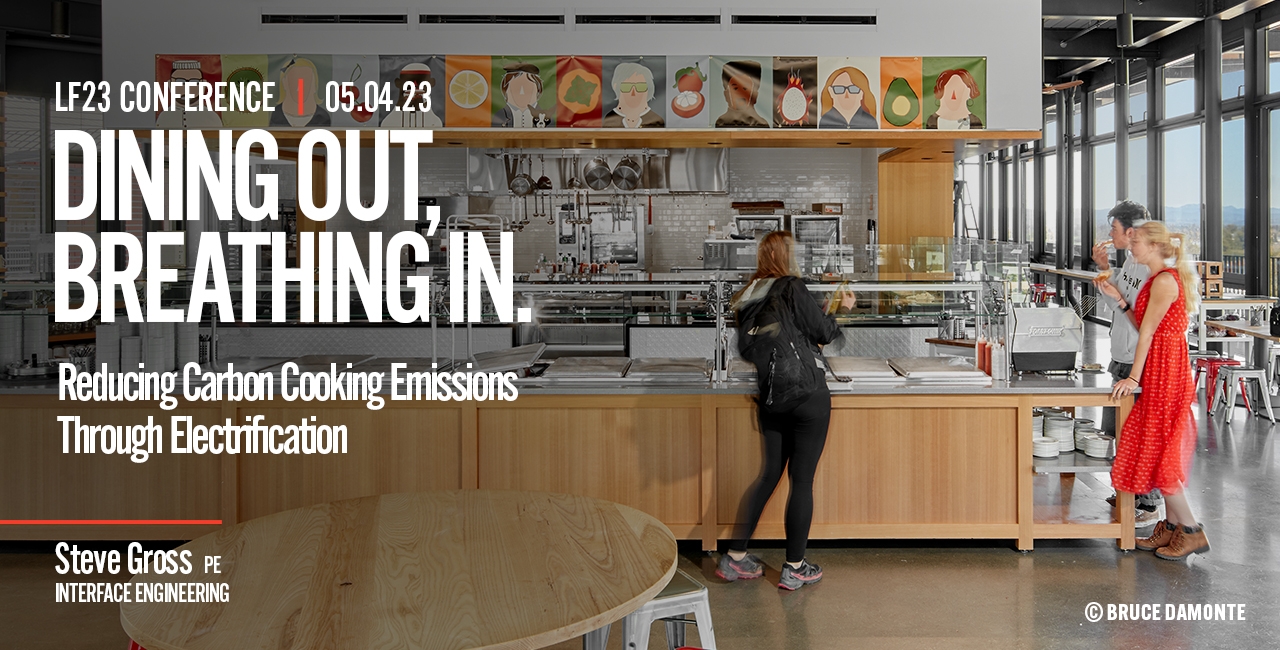 Living Future Conference 2023
Apr 29, 2023
Steve Gross, PE, Principal, will panel a Zero Carbon Workshop at LFC23 with Christopher Galarza, Founder and Chef, Forward Dining Solutions LLC, Katie Ross, Global Real Estate & Facilities Sustainability Lead at Microsoft, and Pauline Souza, Partner and Director of Sustainability, WRNS Studio.
May 4, 2023
11:10 AM-12:05 PM ET
Aptly titled, "Dining Out. Breathing In. Reducing Carbon Cooking Emissions Through Electrification," the panel spotlights four LBC projects: a disability-forward affordable housing project, a California high school, and two tech campuses, that have eliminated gas from their projects while pursuing Petals. Discover how a ZNC approach focused on all-electric concepts celebrate cultural richness while creating safe, pollution-free environments that minimize carbon.
LEARNING OBJECTIVES
Identify factors impacting overall carbon emissions resulting from electrification.
Compare all-electric professional kitchen equipment and their performance characteristics compared to traditional equipment that burns natural gas.
Understand the health issues associated with burning natural gas in kitchens including impacts on indoor air quality and the increased potential for fires and serious burns.
Explain the dramatic reductions in energy consumption and increases in thermal comfort in kitchens that are made possible through the use of electric equipment.
CONTINUING EDUCATION
This session has been approved for:
1 LFA General credit
1 AIA LU|HSW