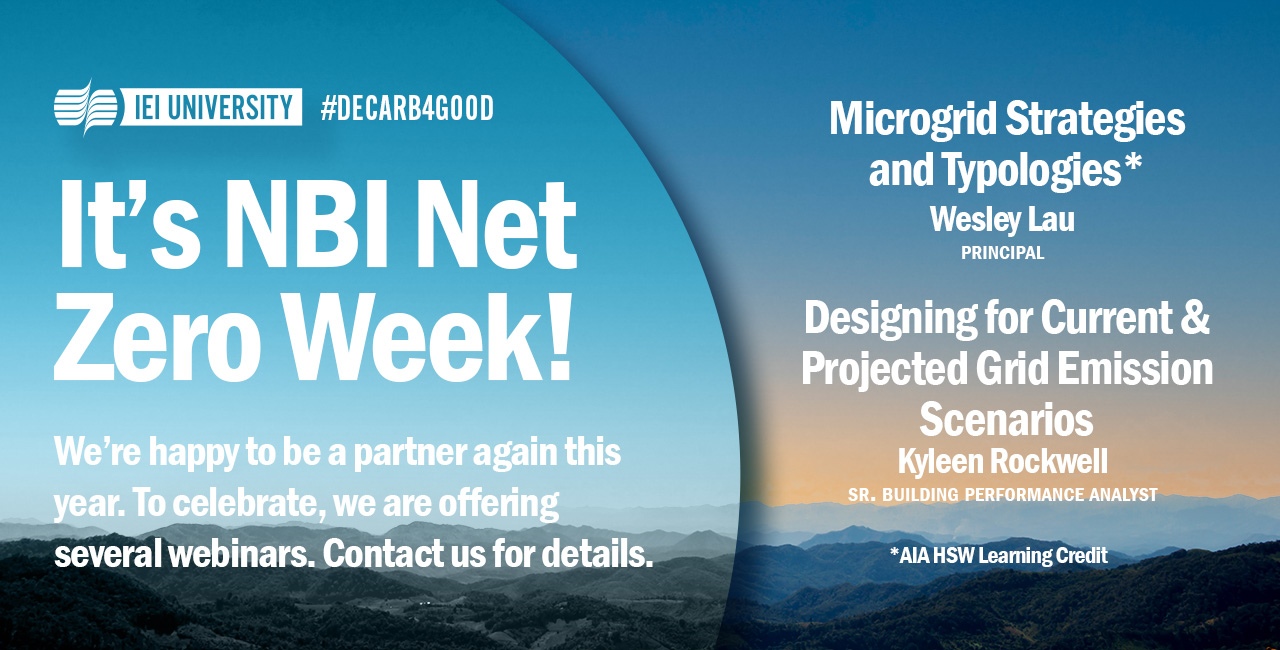 Net Zero Buildings Week
Visions For The Future
Jun 16, 2023
We are excited to be a partner of NBI's Net Zero Building Week and share our vision for the future of the built environment.
To celebrate we offer two trending webinars.
Principal Wesley Lau PE, LEED AP gives an in-depth discussion on "Microgrid Strategies and Typologies":
Microgrids are part of the vision for the future of decarbonization, but the key challenge is how to implement them. Learn strategies to design systems at scale, from a single building to a large campus project. Also take a close look at the future of lithium-based batteries. Earn 1 AIA HSW learning unit.
Kyleen Rockwell PE, AIA, LEED AP BD+C, BEMP, Senior Building Performance Analyst, presents on "Designing for Current & Projected Grid Emission Scenarios":
Interface's Building Science Team examines a path to building electrification as a means to #Decarb4Good. Consider future emission scenarios, unique grid regions' emissions, and energy, energy cost and carbon savings. The class also reviews a range of all-electric design strategies for residential and commercial projects, as well as typical barriers to going all electric.
CONTACT US if you are interested in scheduling either presentation.
#Decarb4Good