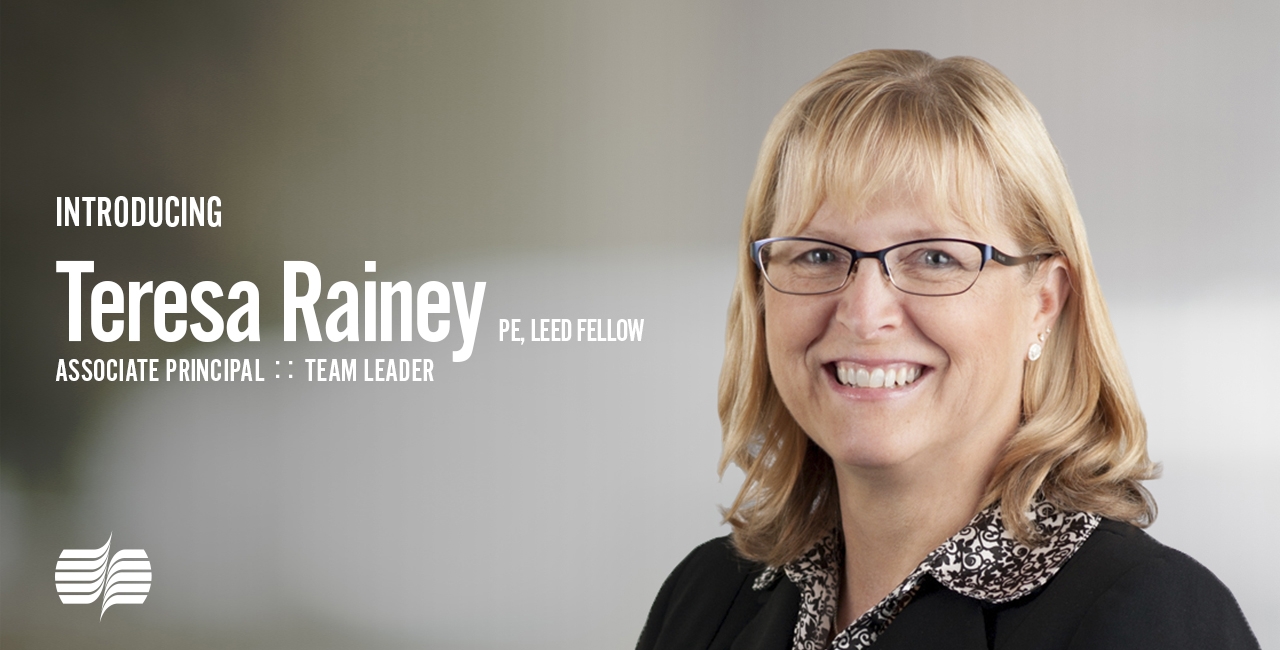 Teresa Rainey Joins the Interface Team
Mar 21, 2023
Interface Engineering is proud to announce that Teresa M. Rainey, PE, LEED Fellow, has joined our DC office as an Associate Principal, Team Leader, and Senior Mechanical Engineer. With over 30 years of experience developing optimal systems for both new construction and modernization projects, Rainey is an expert and advocate for sustainability and high-performing buildings.
She brings extensive engineering design understanding across multiple locales and market sectors such as Higher Education, Government, Science & Technology and Healthcare as well as diverse project know-how including Museums, Historic, Government, Laboratory, Commercial, Institutions, and LEED certification.
A few of her notable projects include the University of Maryland IDEA Factory which contains a variety of specialty laboratories for undergraduate innovators and dedicated spaces for research in robotics, rotorcraft, and quantum technology. The Facilities and Real Estate Master Plan for Regeneron Pharmaceuticals that encompasses more than 1,000,000 square feet and includes ample areas to enrich the employee experience. The Rehabilitation of the Antietam National Battlefield Visitor Center that restored the center's original character, while improving accessibility and updating systems to meet current standards. And Fuse at Mason Square that will house graduate-level education and interdisciplinary research in a broad range of programs, including computing, artificial intelligence, data analytics, and cyber security.
By employing next-generation technologies and partnering with research institutions and national laboratories, Rainey provides industry guidance across market sectors. She developed a team called the Green Lab. This team skilled in analysis tools for climate analysis, energy modeling, daylight analysis, massing/solar radiation, shading studies, thermal bridging, hygrothermal, supports project efforts in early analysis to determine strategies to meet client goals extending to code compliance and green building rating systems.
Teresa is licensed in the District of Columbia, Virginia, Maryland, West Virginia, New York, Connecticut, Rhode Island, Alabama, Illinois, Oklahoma, Colorado, Nevada, California, and Washington. She actively engages in several professional associations including the American Society of Heating, Refrigerating, and Air Conditioning Engineers, the U.S. Green Building Council National Capital Region as well as advisor/peer reviews, presentations, research & development projects, and teaching experiences.
As our team continues to grow, we are thrilled to have Teresa help shape the future of our firm.