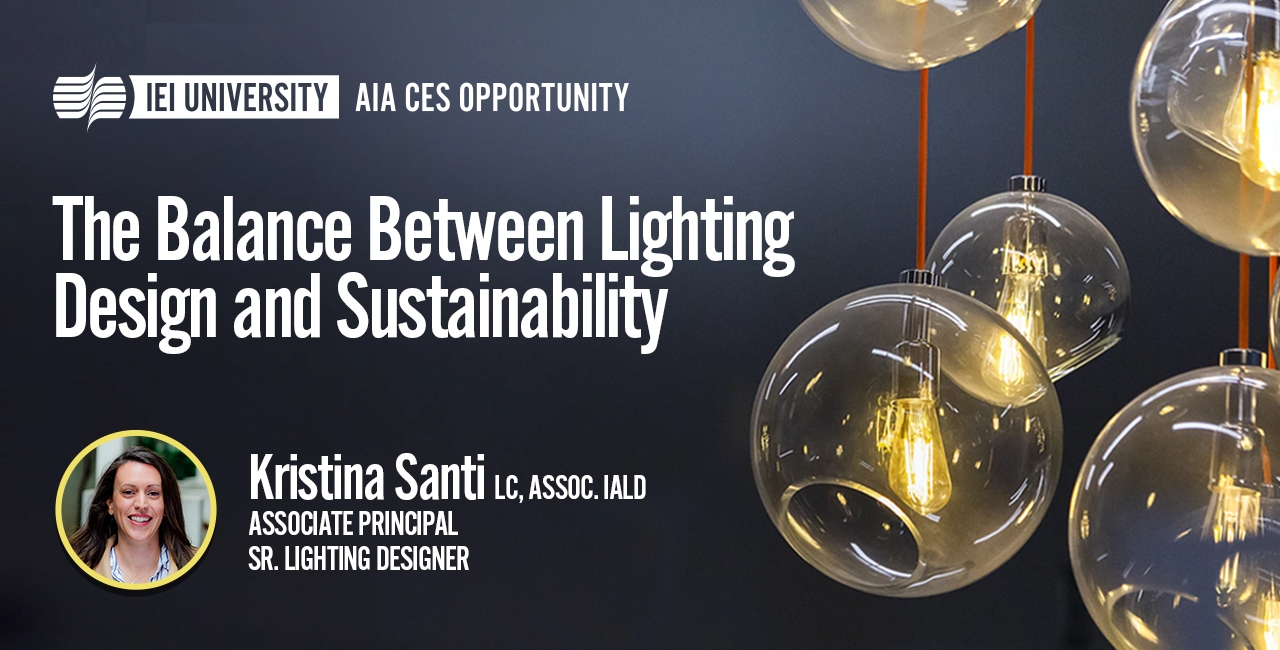 The Balance Between Lighting Design & Sustainability
AIA Presentation
Mar 30, 2023
Associate Principal Kristina Santi gives an in-depth discussion on the art of balancing lighting design and sustainability. Focusing on how lighting designs impact the environment, and following applicable certifiable building standards, her presentation provides guidance on how architects can work together with lighting designers to provide buildings that achieve superior quality lighting and high-performance design.
Learning objectives include how to specify sustainable luminaires, understanding the carbon footprint from cradle to grave, and offer real-life tools to apply to future projects to better understand the importance of coordination with lighting designers early in the design process.
If interested in setting up an in-person presentation, note that as an AIA accredited course, participants will earn LU credits, and Interface will also provide lunch for all attendees.

Send your contact information to schedule!