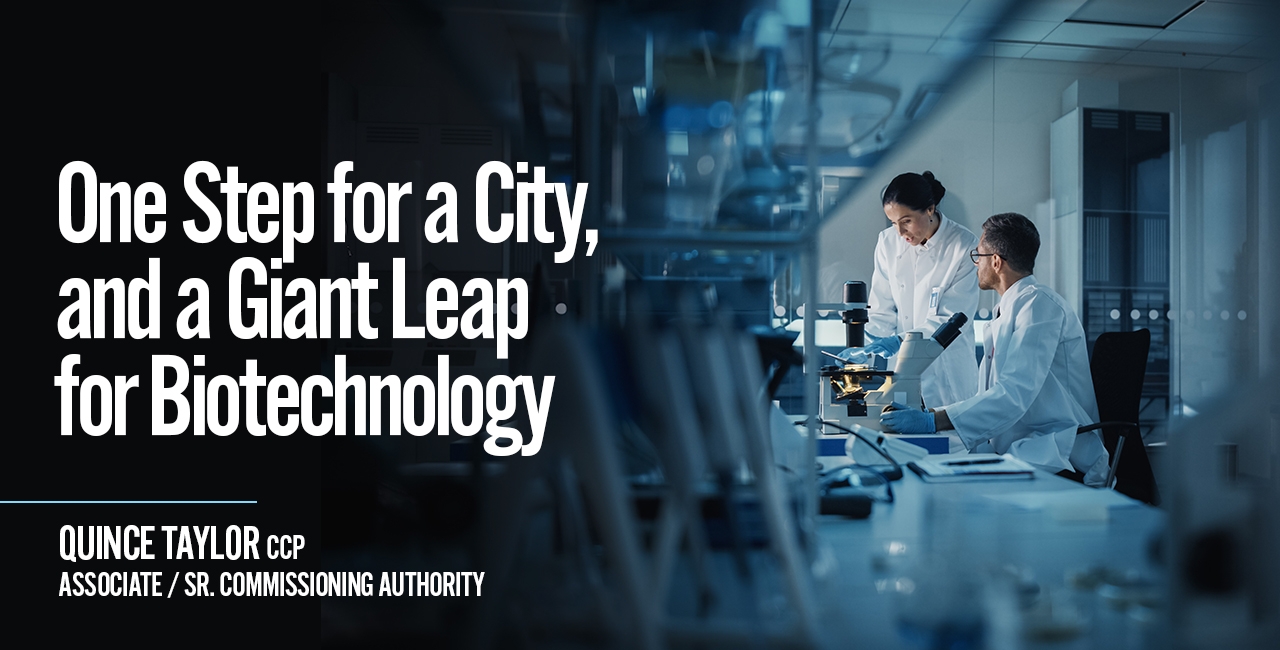 One Step for a City and a Giant Leap for Biotechnology
Feb 14, 2023
There are many exciting developments in the field of biology and technology. Biotechnology or "Biotech" is the use of living systems and organisms to make products that are useful to both humans and to our Earth.



What's on the horizon?
With biotechnology, we can program microbes (microscopic organism; a living thing that requires a microscope to be seen) to make specialty chemicals and compounds in a process called biomanufacturing.
Biotechnology has been a springboard for adopting biomanufacturing from materials to medicines.
In January, Interface Engineering's volunteer outreach program created a special opportunity for me to take four young adults, each deciding on their career path, on a visit to Solano Community College (SCC) Vacaville Campus in Northern California.
The City of Vacaville and the College have taken steps to advance their biotech economy and identified the workforce needs of the industry. Responding to this need, SCC offers programs in both Biomanufacturing and Biotechnology.

While touring the Biotechnology and General Science building, we were honored to meet Professors Jim DeKloe and Michael Silva (of note, Professor Silva shown in the pictures, was elected to the Vacaville City Council in District 3 in 2020).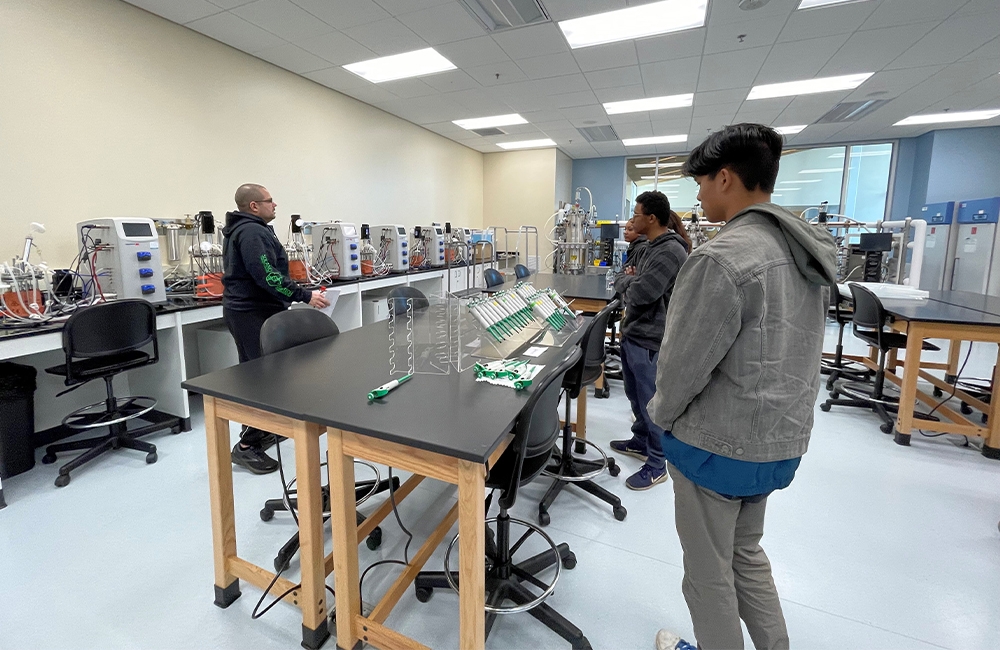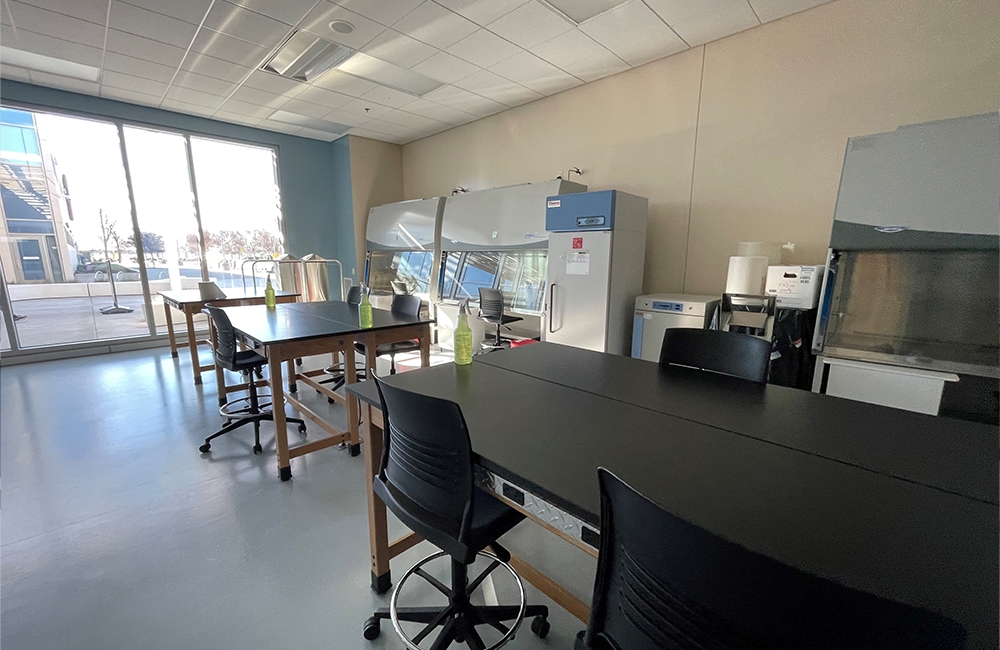 The Classrooms and Labs
The tour illustrated the balance of individual lab stations, fume hoods, process systems (gas, compressed air, and vacuum), common work areas, and office space; the same components we find on our current commissioning life science and biomanufacturing projects (see Michael Flemming and Quince Taylor's project experience).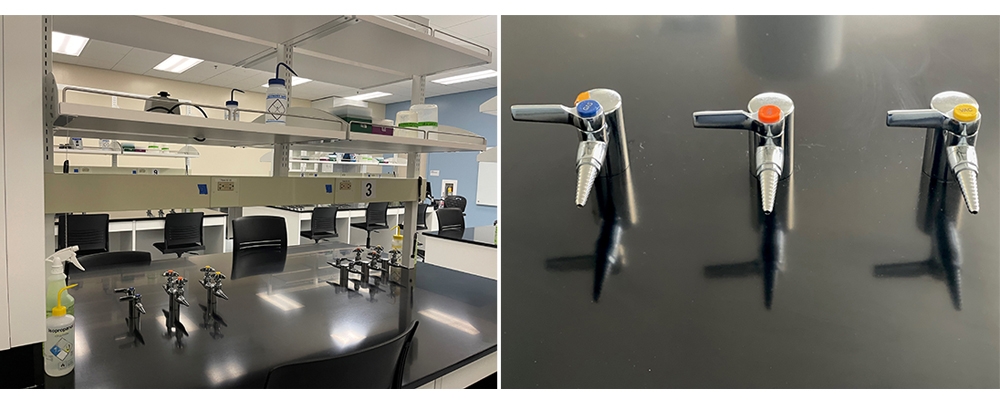 The labs include innovative equipment such as…
Incucyte® Live-Cell Analysis allows students to analyze their cells for days, weeks, or even months as they sit stationary in the stable environment of their tissue culture incubator. The programs offers dynamic insights into the health, morphology, movement, and function of cell models.
Bioreactors that vary in volume such as their Eppendorf equipment, with its robust industrial design, intelligent sensors, and enhanced software.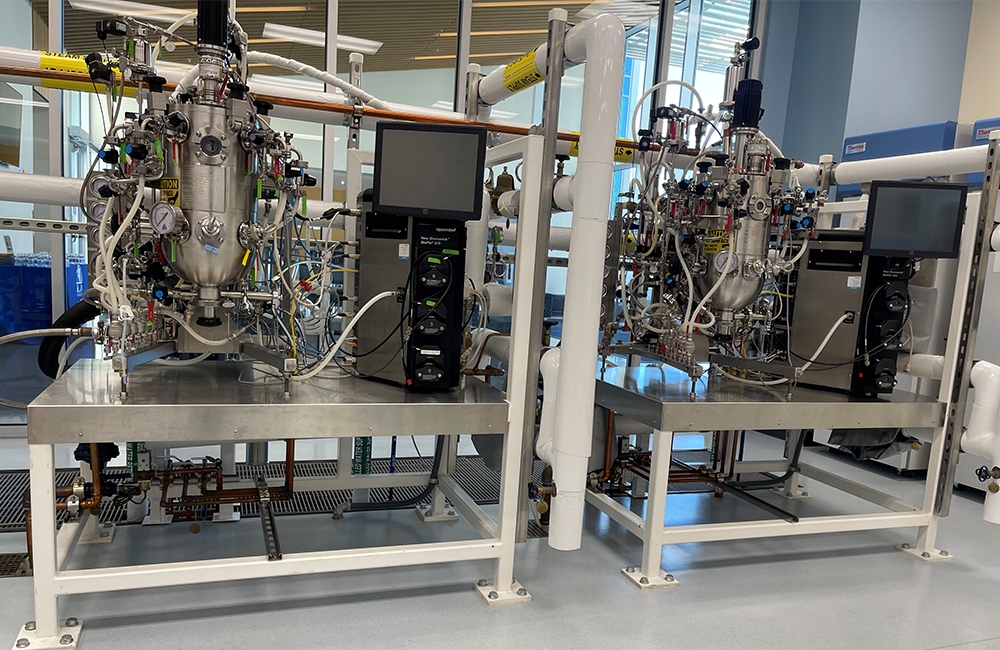 The students' training goes beyond important procedures and key theory. Professor Silva highlighted how the program exposes students to practical skills that are valued in every part of biotech, such as problem-solving and teamwork. He stressed important skills such as understanding the "why" of our process and projects. We echo that philosophy: Troubleshooting and teamwork are priceless foundation stones!
Moreover, the students joining the tour took away valuable lessons.
One student commented, "I remember that having challenges in the classroom and in life are opportunities to gain something for the future. It can give you more confidence in yourself or it can be something that you learned that you can later fall back on. I remember that they have machinery that not only assists with calculations but also helps with clearing out odors and isolating the bacteria or cells."
Another student commented, "I enjoyed how the school is all based on one subject between different classes. I liked how he was showing us how the biotech class connects with the math and engineering. I also enjoyed how down to earth Michael was, his struggles through his life, and then figuring out becoming a teacher there is dope."
This technology is needed yesterday! How is the need being met?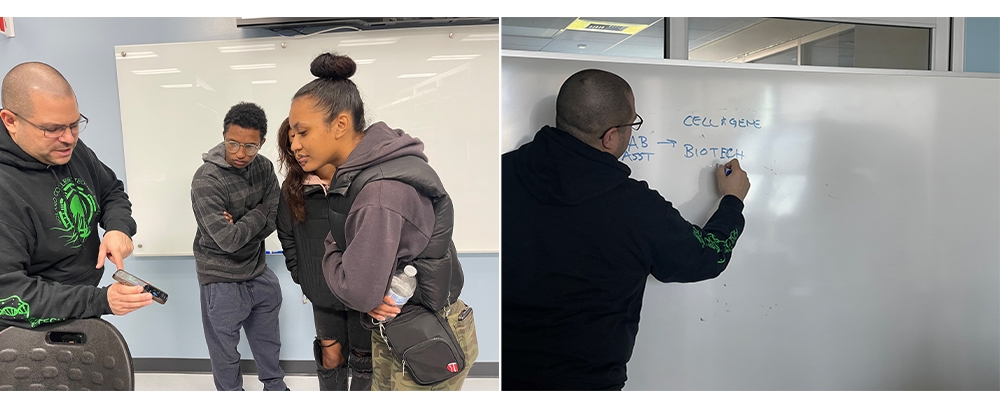 Vacaville Fast Track Program
It is commonly understood that modern biotech as we know it today started in the San Francisco Bay Area. This same area extending to the Greater Sacramento region of Northern California, is the home of the largest number of biotech companies in the world. The city of Vacaville is in the club. In fact, they entered into an agreement to expand its biomanufacturing cluster. To speed up the process even further, the city has established a Fast Track program to streamline new projects. For example, they process entitlement in 90 to 100 days from submission of applications to land-use approvals.



The Future of Biotechnology and Biomanufacturing
People! Any advancement should revolve around people. From presidential executive orders to local municipal efforts, to building and engineering disciplines, the marriage of biology and technology is growing fast to help people. The biotech drive is also inclusive, with a focus on advancing racial and gender equity and support for talent development in underserved communities.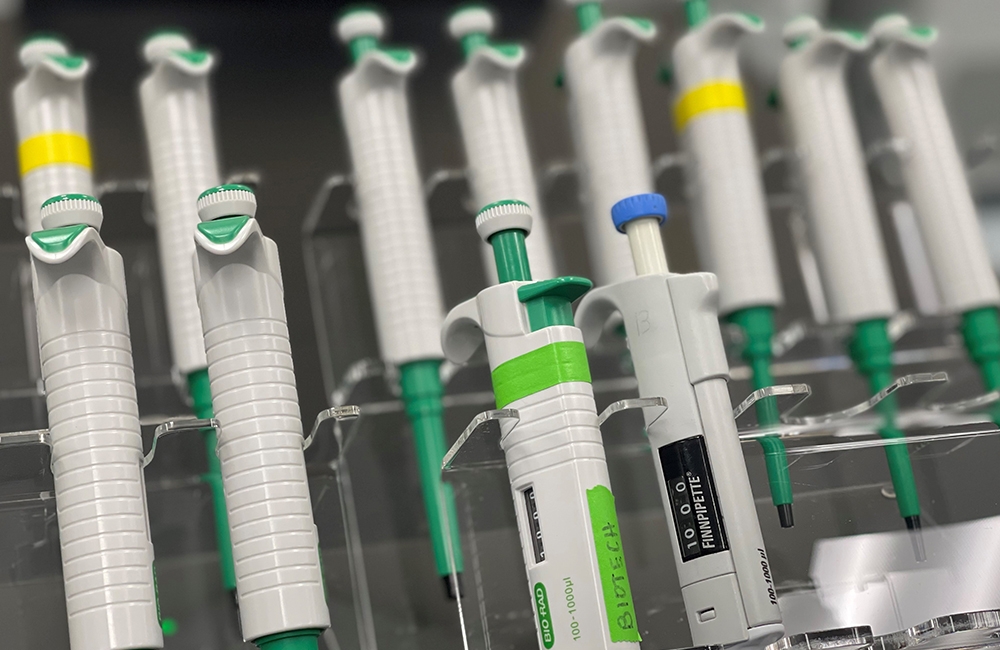 What are the next steps on the biotech path?
The September 2022 Executive Order statement on the launch of a National Biotechnology and Biomanufacturing Initiative stated: "Industry analysis suggests that bioengineering could account for more than a third of global output of manufacturing industries before the end of the decade—almost $30 trillion in terms of value".

We are excited about these advancements, and I look forward to being a part the technology leaps that help people and our earth.