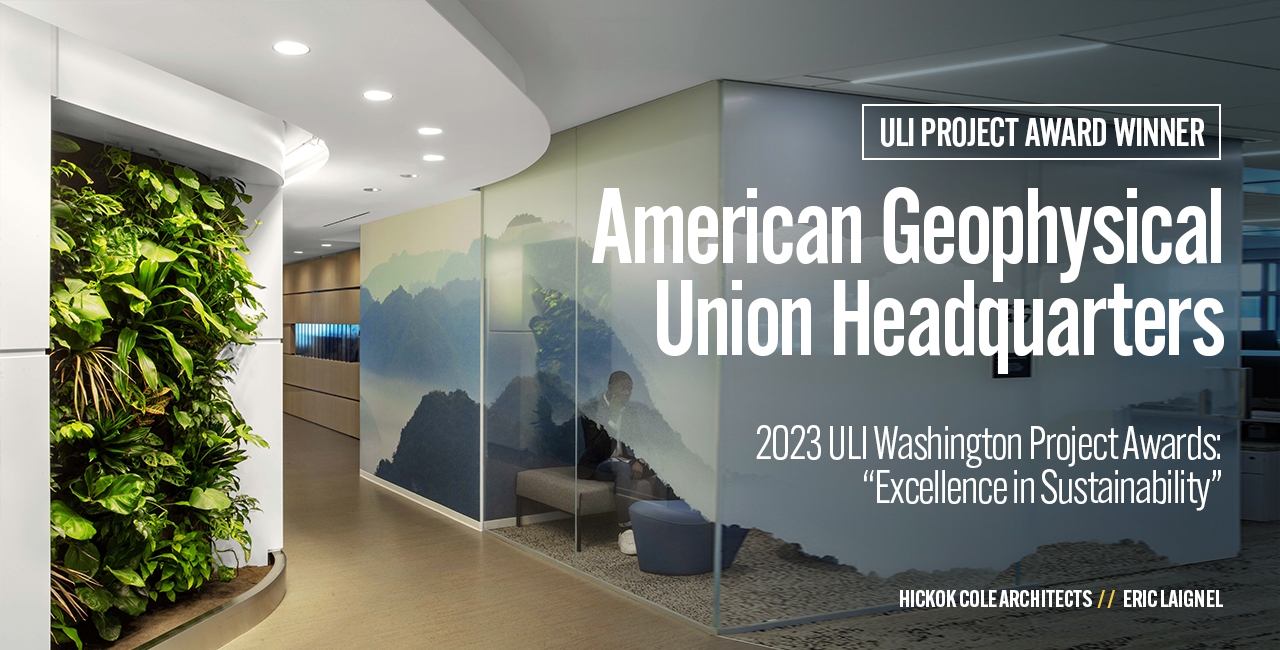 ULI Washington 2023 Project Awards
Mar 01, 2023

The American Geophysical Union Headquarters, located at 2000 Florida Avenue, NW, Washington, DC 20009 was the winner for Excellence in Sustainability at the ULI Washington 2023 Project Awards.

Selected by a Project Awards jury, each competitive application showcased notable excellence across the real estate spectrum. A panel of skilled jurors devoted several days deliberating the submissions, and ultimately toured 13 semi-finalist properties prior to selecting the winners.
"It's an honor to showcase the amazing work of so many stakeholders in our region," said Katie Bucklew, ULI Washington's incoming Chair of Mission Advancement. "These projects are the culmination of incredible teamwork – developers, government officials, architects, and more collectively created these great places, and ULI Washington is thrilled to celebrate and honor them." ULI Washington hosted its 2023 Project Awards at the REACH at the Kennedy Center. Click here to read more about the award winners.