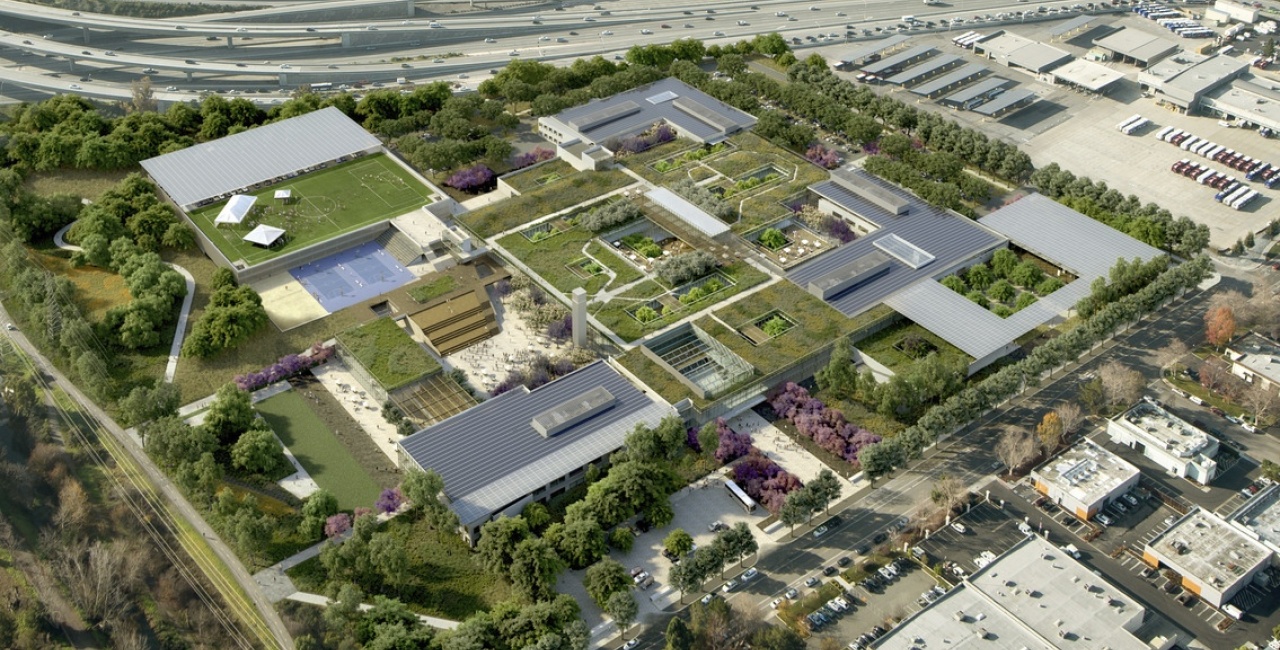 WRNS Studio
Microsoft Silicon Valley Campus
Mountain View, California
Client: WRNS Studio
Building Size: 640,000 sf
Certifications: Seeking LEED Platinum, Living Building Challenge Water Petal, + WELL Building Certifications
Microsoft is completing a major modernization and addition to its Mountain View facility. The project includes five major elements:
Renovation of existing buildings – 187,000 sf
Addition of new Central Utility Plant – 12,000 sf
Construction of new building – 436,400 sf
Construction of new parking garage – 323,600 sf and 925 stalls
Demolition of existing buildings - Buildings 1, 3, and 4
Spaces envisioned to go into the new Campus are: Employee office spaces, software and hardware labs, amenities such as a conference center, company store, fitness center and a cafeteria. When complete, the Microsoft project will be the largest cross laminated timber structure in the world to date.
Sustainable features will include:
Energy hydronic loop to serve entire campus
Heat recovery chillers to provide heating hot water and chilled water without the use of gas or combustion
Natural ventilation controls for economizer and night flus
Energy recovery mechanical ventilation system