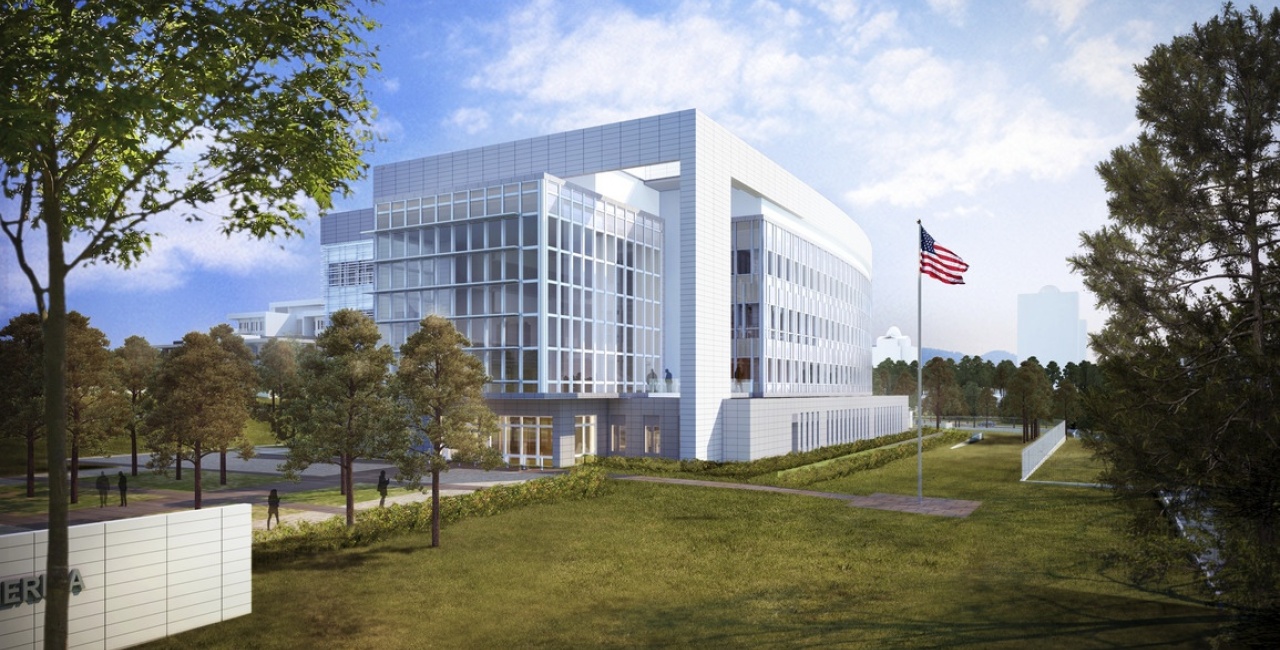 Yost Grube Hall Architecture
U.S. Embassy: Ashgabat
The desert region's extreme weather variances required agile design.
Ashgabat, Turkmenistan
Client: Yost Grube Hall Architecture
Building Size: 437,000 sf
Project Cost: $185 million
Interface Engineering provided bridging documents for MEP, lighting, fire/life safety, security, and telecom as part of a team effort with Yost Grube Hall. The compound features residential quarters, a community center, campus access pavilions, a support annex, an American Center Club, and Chancery.
The extreme desert climate was given extra consideration by the design team. Gas heat will keep staff and visitors warm during the frigid winter. Chilled water coolers will maximize comfort in the during Ashgabat's punishing summer months. Custom-designed high-capacity air handling units ensure the system can provide optimal comfort, whatever the temperature outside. The apartment building, which would normally use a VAV system to provide thermal regulation, instead uses a fan coil system. This design allows for individualized control of airflow and temperature in each apartment unit. Additional energy-saving measures were design for each of the buildings in the compound, including low-flow plumbing fixtures, daylighting controls, and the use of EnergyStar certified appliances in kitchen areas.
Yost Grube Hall Architecture
Yost Grube Hall Architecture
Yost Grube Hall Architecture