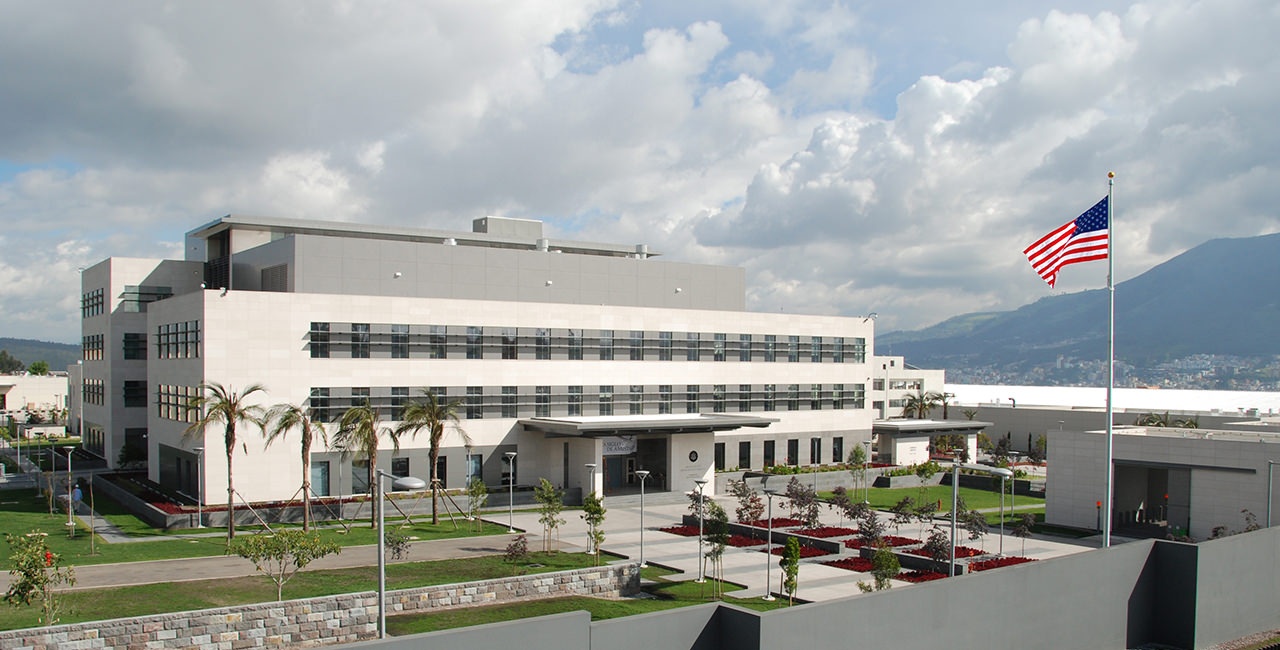 HB Zachry Company
U.S. Embassy: Quito
Interface Engineering has successfully worked on embassies and consulates in more than 50 countries, including the embassy in Quito.
Quito, Ecuador
Client: Yost Grube Hall Architecture
Building Size: 15,732 sm
Project Cost: $71 million
The Quito Embassy is based on a standardized government-approved design, customized to reflect the local culture and traditions. Overseas Buildings Operations (OBO) projects are subject to strict security controls, and design staff must be cleared to deal with this sensitive information. Interface Engineering passed this rigorous screening and has been working on OBO projects since 2005.


Interface's scope includes site assessments and reports, infrastructure, HVAC and plumbing systems, fire protection and fire alarm systems, electrical utilities, building power distribution, lighting design and controls, power quality studies, telecommunication systems, and technical security system design (TSS). Delivery methods for OBO projects can be full-design, design build, or bridging documents.