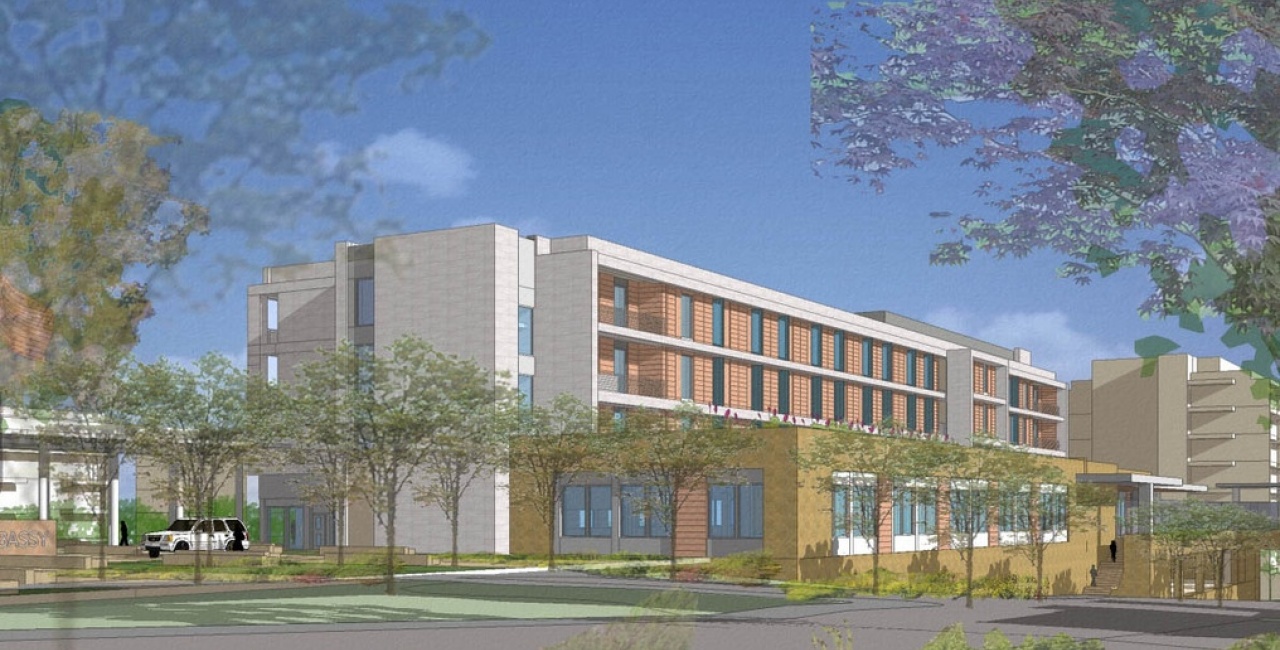 Yost Grube Hall Architecture
U.S. Embassy: Islamabad
A challenging campus-wide renovation for a critical facility.
Islamabad, Pakistan
Client: Yost Grube Hall Architecture
Building Size: 1.5 million sf
Project Cost: $1.2 billion
The design team was challenged to develop a campus-wide renovation master plan and design that would expand the 35-acre campus, update facilities and improve the campus' energy efficiency without taking the embassy off-line during construction. Interface provided preliminary MEP engineering design focusing on increasing water conservation and energy efficiency on the site. Strategies included:
Connecting buildings to an on-site sewage treatment plant.
Reusing grey water for both irrigation and limited reuse in the housing buildings.
Providing a solar hot water system to provide supplemental domestic hot water.
Using supplemental heating and cooling from the HVAC systems to heat and cool water.
An on-site generator power plant with ten 1.6 megawatt generators, three of which are redundant.
Yost Grube Hall Architecture
Yost Grube Hall Architecture
Yost Grube Hall Architecture