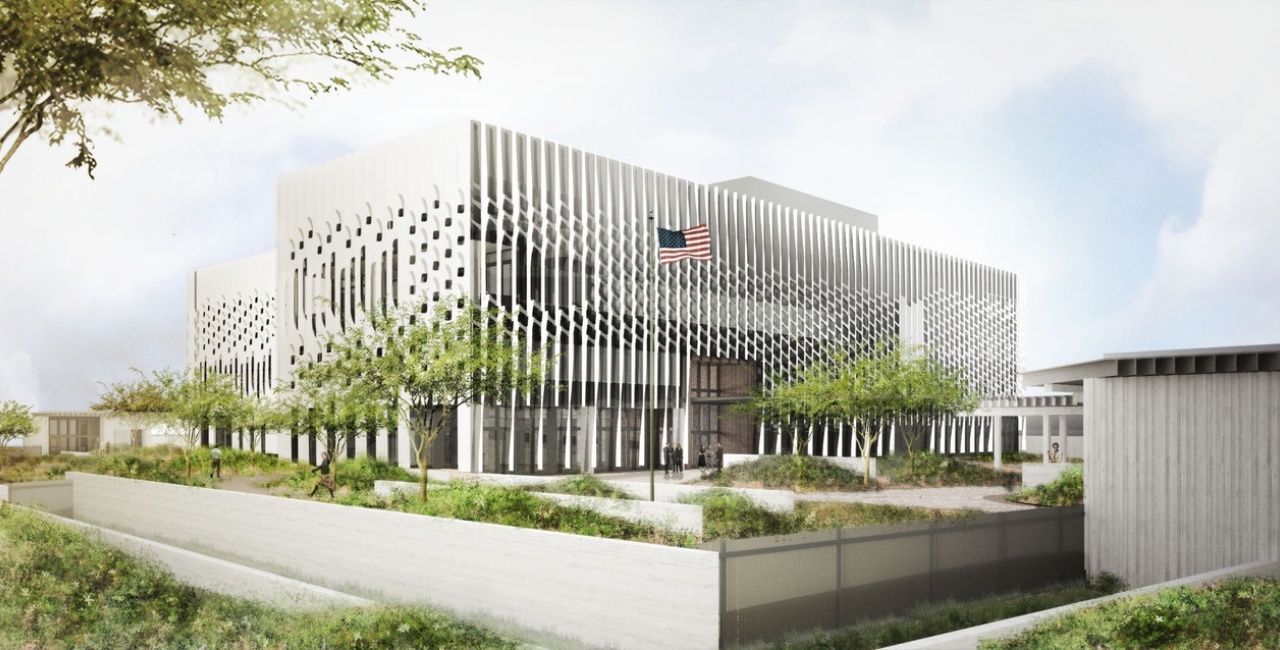 Yost Grube Hall Architecture
U.S. Embassy: Maputo
The Embassy and its grounds have been designed to cope with and take advantage of the region's intense sunlight while providing optimal security.
Maputo, Mozambique
Client: Yost Grube Hall Architecture and Allied Works Architecture
Building Size: 165,172 sf
Project Cost: $253 million
Seven new buildings on a ten-acre site will make up the new embassy compound for staff and visitors. The Interface design team provided full design of the mechanical, electrical, plumbing, security, telecom and fire/life safety systems.
The team focused on a three-pronged strategy of energy efficiency, thermal comfort, and water use reduction to create a plan for a self-reliant embassy compound capable of power generation and water storage/treatment. Striving to preserve the harmony inherent in the architectural design, the team implemented strategies to reduce the compound's impact on the environment, including:
High-Efficiency Air-Cooled Chiller
LED Lighting
Solar Shading
Chilled Beams
Supply Air Temperature Reset
Low Flow Plumbing Fixtures
Solar Water Heater for the Swimming Pool
Yost Grube Hall Architecture
Yost Grube Hall Architecture
Yost Grube Hall Architecture