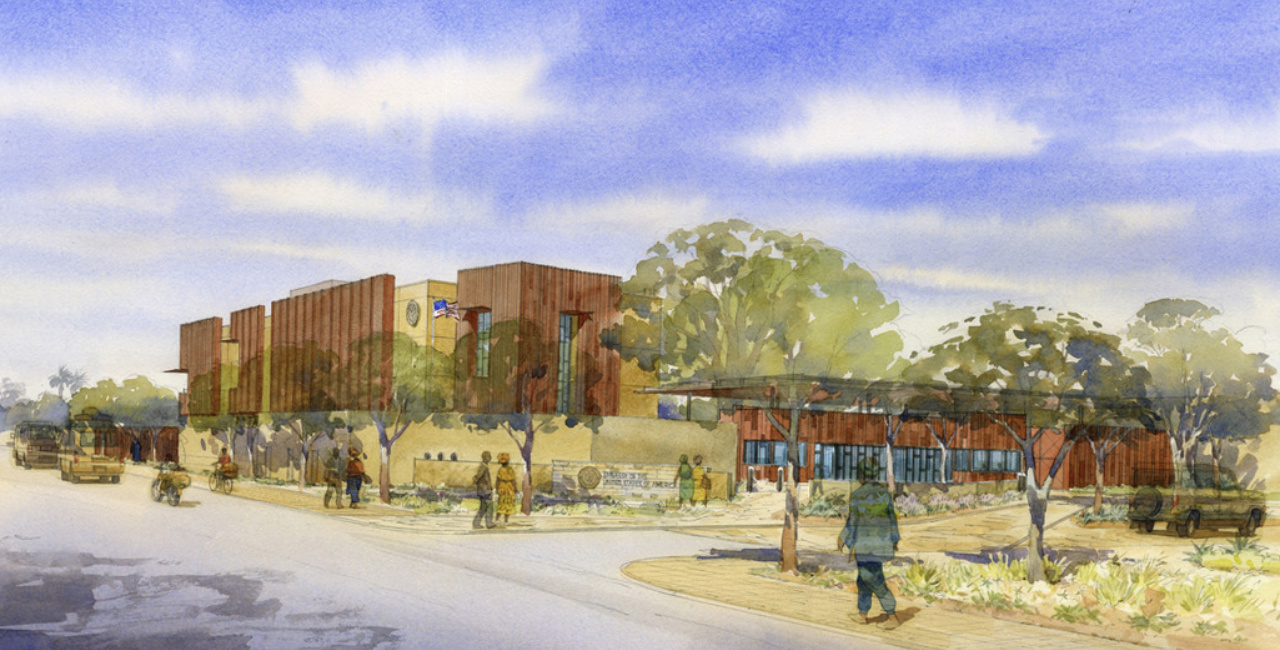 U.S. Embassy: Niamey, Niger
The careful coordination of the design and construction teams allowed the embassy staff to keep critical office functions in place and undisrupted during the renovations.
Niamey, Niger
Client: Miller Hull Partnership
Building Size: 123,784 sf
Project Cost: $146 million
Certifications: LEED Platinum
The ten-acre site included multiple aging structures that no longer complied with the rigorous safety and efficiency standards currently employed by the OBO under the Design Excellence Initiative. Key design strategies for the renovation included, PV, wastewater re-use, and daylighting. The electrical systems have been designed to maximize the reliability of power in an area where the utility has a proven record of frequent outages.
Water scarcity is a growing concern for the region. The plumbing system has been optimized for minimized water use and wastewater reduction through the utilization of low flow/flush fixtures. The drought-tolerant landscaping will be irrigated with the treated wastewater, further enhancing the site's sustainability.