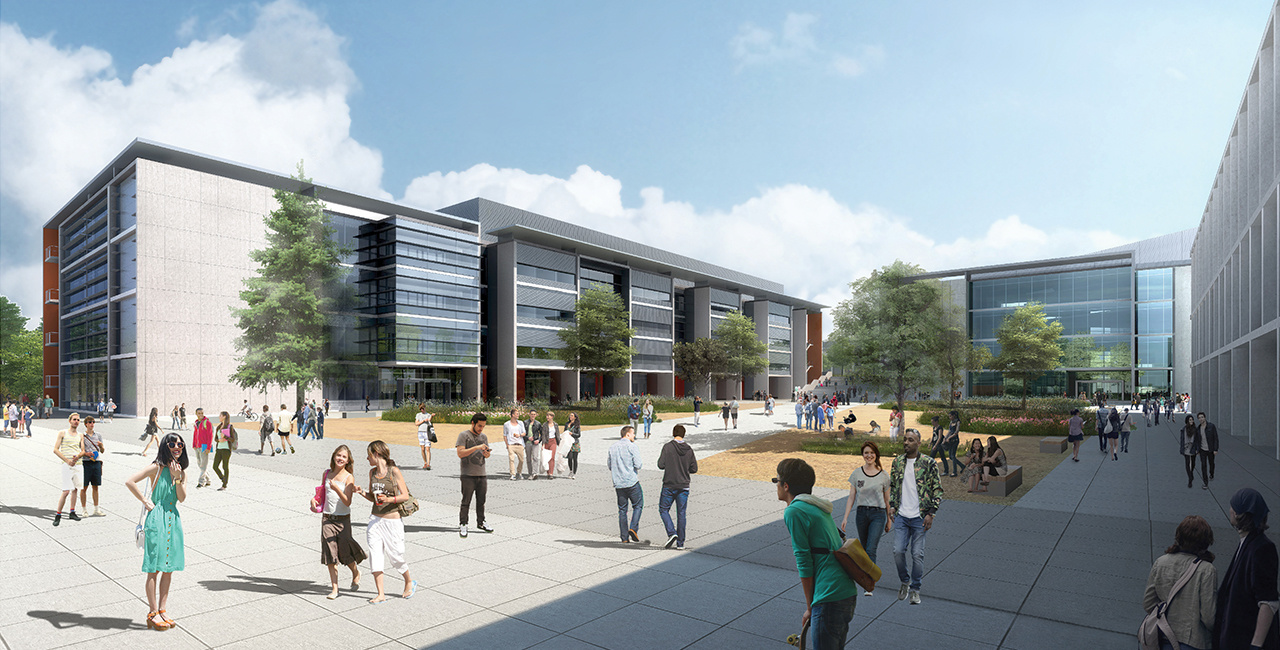 UC Merced
2020 Project: Mixed Research Labs 2A & 3A
University of California, Merced
Merced, California
Client: Frank M. Booth, Inc.
Building Size: 266,000 sf: Lab 3A, 155,000 sf: Lab 2A
Certifications: LEED Platinum | P3 Project
UC Merced is nearly doubling their campus' capacity by 2020. The expansion will add 1.2 million gross square feet of teaching research, student housing, dining and student-support facilities to the existing campus. Of these new facilities, over 421,000 square feet are new research labs (including BSL-3 and Vivarium Suites) and approximately 90,000 square feet is Computational Labs.
Some of the strategies employed are variable air volume control systems, cascading air flow systems, heat recovery systems, lab air control systems, daylighting systems, low flow plumbing systems, thermal storage.