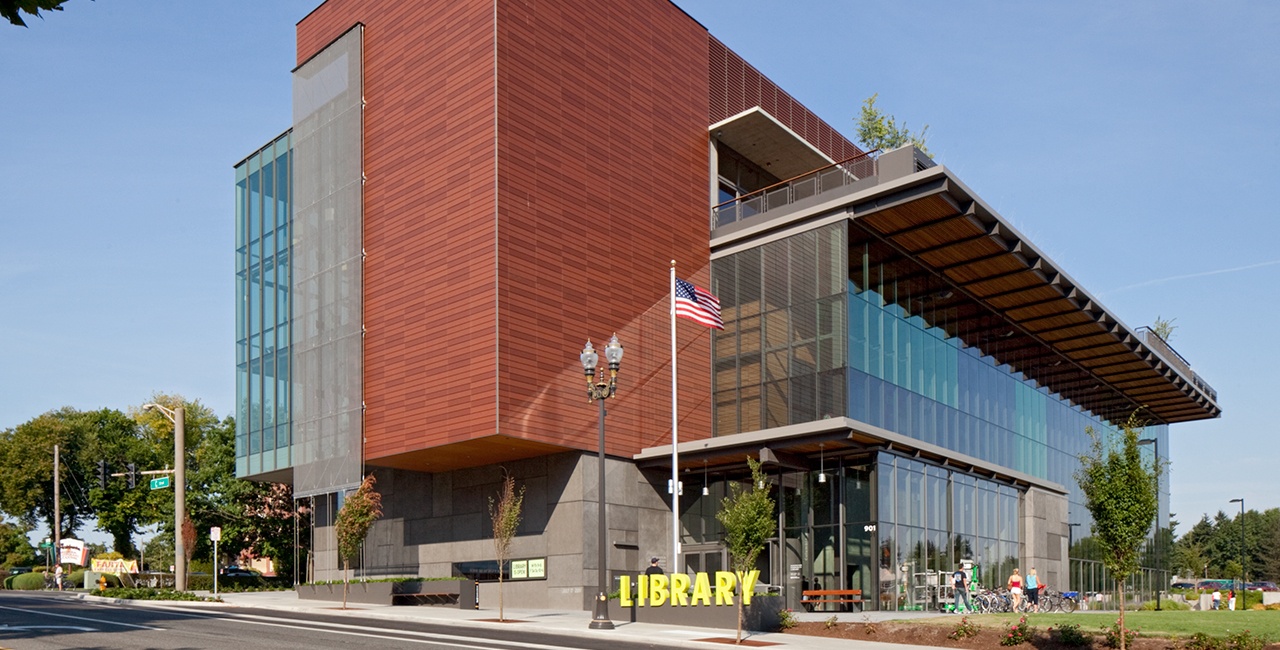 Sally Painter
Vancouver Community Main Library
About 383,000 residents use the Fort Vancouver Regional Library. Now patrons can head to the newly built, tripled-in-size, light-filled space in the urban center of Vancouver.
Vancouver, Washington
Client: Miller Hull Partnership
Building Size: 90,000 sf
Project Cost: $37 million
Certifications: LEED Gold Certified
The building is designed to mix the natural with the academic. Extensive daylighting is allowed through the building's envelope, andpatrons are encouraged to linger near the building's central atrium and on therooftop garden. To augment this design, Interface's services included featuressuch as the hybrid underfloor air distribution and displacement ventilationsystem design, radiant slab heating/cooling system design, computational fluiddynamics modeling for the HVAC system, as well as technology team designing building-widewireless and wired internet and digital catalog access in multiple locations onevery floor.
News & Awards
Honor Award for Washington Architecture, AIA Seattle Chapter, 2011
Award of Merit, ENR California, 2011