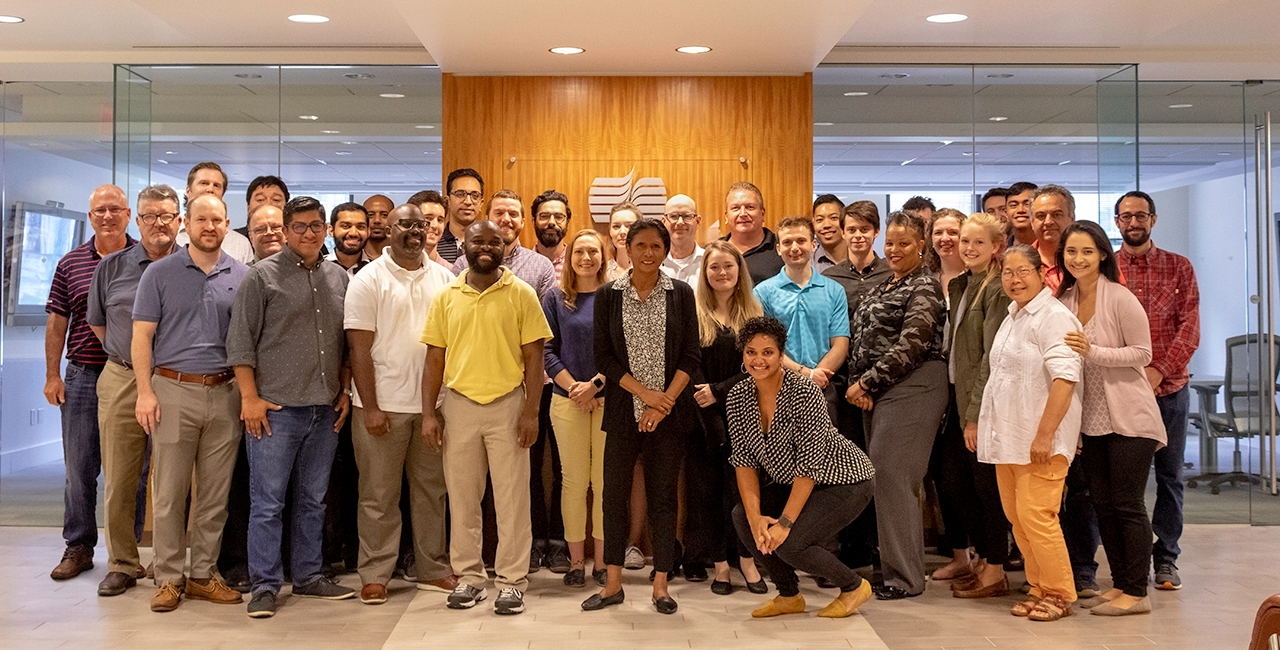 Culture
Conscientious, empowered, respectful, and transformative. For over 50 years, we've built our culture around these values.
How We Got Here
Our company is rooted in a long history of ecological sensitivity and technical expertise. We thrive on challenging designs, and have developed a culture focused on providing staff the right tools to do their best work. We promote from within, offer mentorship and continuing education, and utilize the most advanced technologies — guiding practices that allow us to create optimal environments for our teams as well as our projects.
McGinnis Engineering
Established in 1969 in Gladstone, Oregon, Dan Pickett and Larry McGinnis form McGinnis Engineering. Offering Mechanical Engineering services, the firm was comprised of only 4 employees.
McGinnis Becomes Mc-AN Engineering
Under the new name Mc-AN Engineering, the growing firm relocates to Milwaukie, Oregon.
Mc-An Becomes Interface Engineering
42 employees strong and with the recent addition of electrical engineering services, Mc-An purchases Langton-Mehlig and forms Interface Engineering.
Specialty Services
Interface expands its services to include lighting design, fire/life safety, building technologies, and commissioning.
Interface Headquarters Relocates to Downtown Portland
After several years in Milwaukie, Interface moves its headquarters to downtown Portland.
San Francisco
Interface San Francisco opens its doors on April 1.
Seattle
Seattle opens a local office in October of 2007.
Sustainable Milestone
Interface completes our 100th LEED Certified project.
East and West Expansion
Interface opens offices in Washington, DC and Honolulu, Hawaii, extending our services and providing new opportunities for our clients.
Net-Zero Energy Certification
Hood River Middle School's Music & Science Building and Sacred Heart Lower and Middle Schools' Stevens Library both achieve Net-Zero Energy Certification.
Chicago + Los Angeles
Interface expands our presence on the West Coast and in the Midwest, providing clients with even better access to our innovative team members and shared technical expertise.
50 Years of Innovation
Interface celebrates 50 years in business. What began in 1969 as small office in Gladstone, Oregon is now a national practice of 275+ professionals in seven offices across the country.
1969

1976

1980

1995

2002

2006

2007

2012

2013

2014

2016

2019
50 Years of Innovation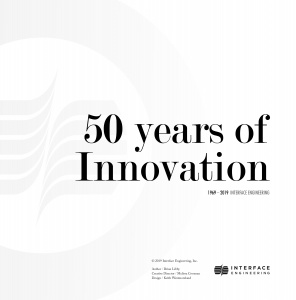 As we mark a half century in business, it's a moment to celebrate: to look back and to look ahead. 50 Years of Innovation tells the story of our humble beginnings to who we are today, from a small mechanical engineering firm in Gladstone, Oregon to one of the largest independent MEP practices in the country.