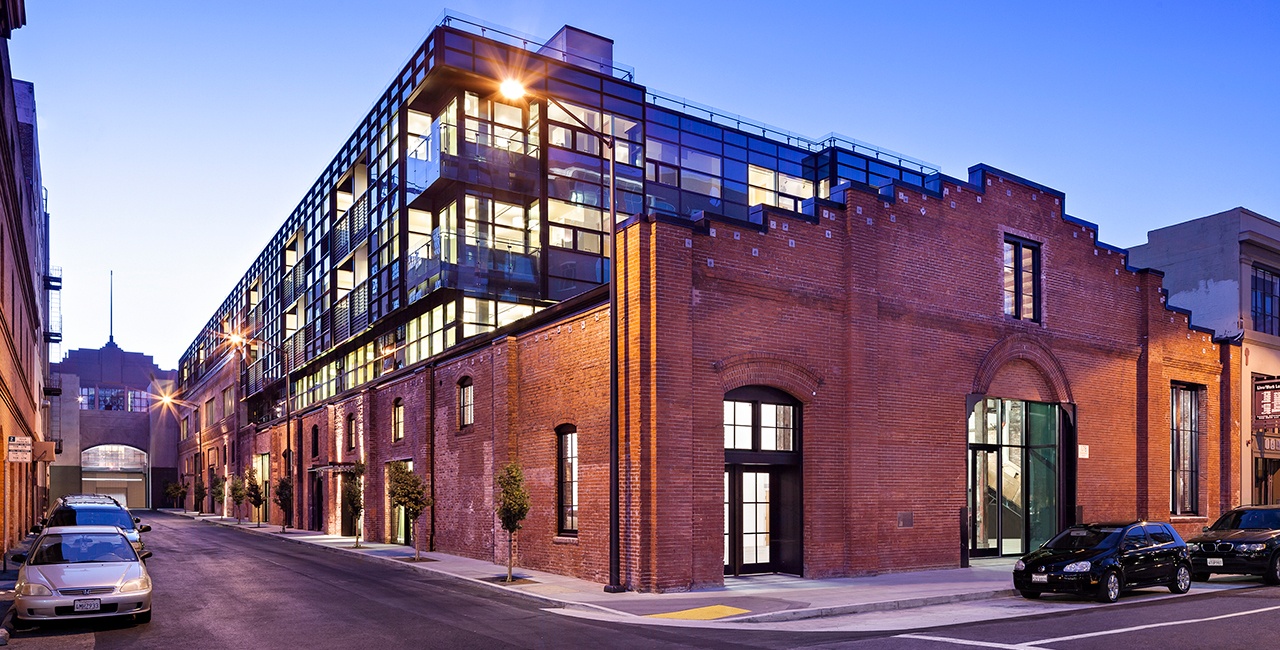 Blake Marvin, HKS
178 Townsend
As the first LEED Gold for Homes mid-rise pilot structure in San Francisco, this historic building, originally constructed in 1888 as the California Electric Light Company Building, has been transformed into a mixed-use, six-story luxury apartment complex with retail and restaurant space.
San Francisco, California
Client: HKS Architects
Building Size: 100,000 sf
Project Cost: $20 Million
Certifications: LEED Gold for Homes
As a sustainable development, the project features a 40kw solar photovoltaic (PV) system, low-flow faucets, natural ventilation and an energy-efficient HVAC system all designed by Interface Engineering. Historic preservation was a key factor in the design of the structure. The team kept the 19th century façade intact while reinforcing the roof's wooden trusses to support the new addition of 80,000 sf of residential space, 15,000 sf of below grade parking, and a restaurant.