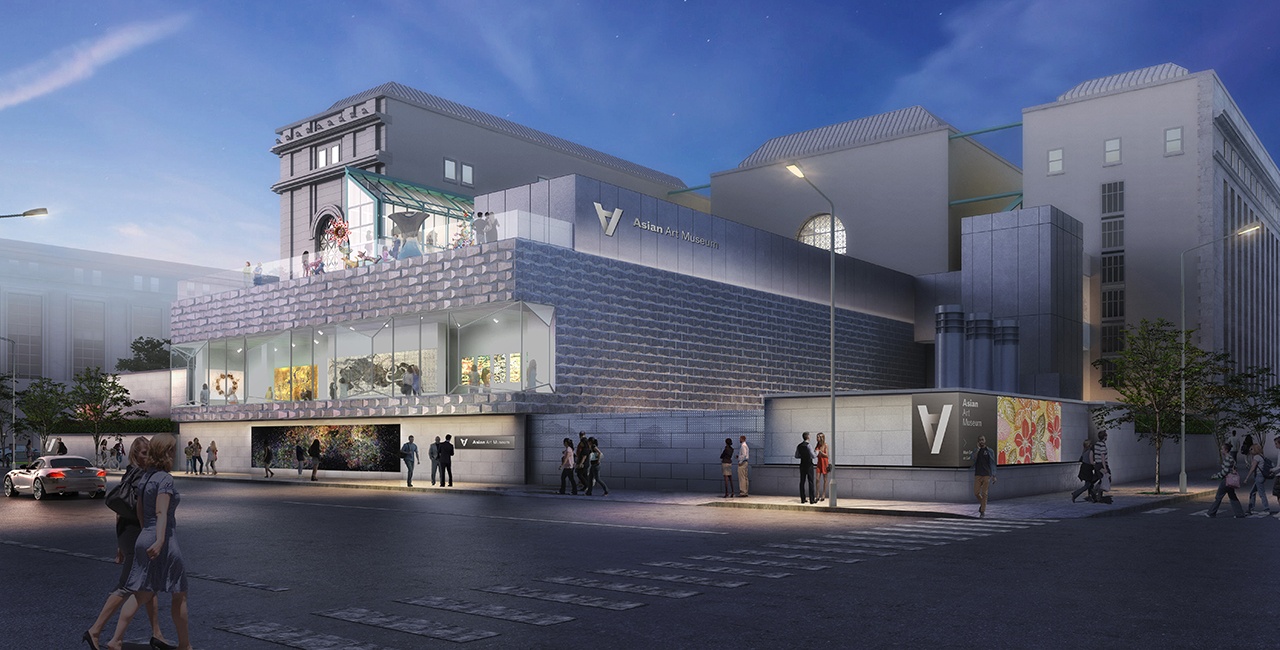 wHY and Asian Art Museum
Asian Art Museum Akiko Yamazaki & Jerry Yang Pavilion
San Francisco, California
Client: wHY Architects
Building Size: 28,000 sf additional space, 63,000 sf renovation
Project Cost: $38 million
Renovation of the existing museum galleries and construction of a new building is currently underway at the Asian Art Museum.
The new addition will be one story, Type I construction, located on an existing museum structures rooftop, east of the Osher gallery, consisting of a Special Exhibit Gallery and associated entry lobby, approximately 12,000 square feet total.
The rooftop outdoor sculpture garden and plaza will be accessed through a new opening from Samsung Hall. The area will contain gardens, areas for sculpture and points of connection for food service, water, electrical power, data, and natural gas. In addition to the use which compliments museum hours it is anticipated the plaza will provide after-hours special event space.
Existing museum improvements include the museum lobby renovation with the removal of the admissions desk, a new admissions desk to be designed located across from the museum gift shop, remodel of the Koret Education Center, and modernization of the glass elevator.
Existing gallery upgrades include revised gallery lighting systems utilizing existing light track locations, electrical and data infrastructure improvements, new and reconditioned casework and new gallery wall paint finishes.