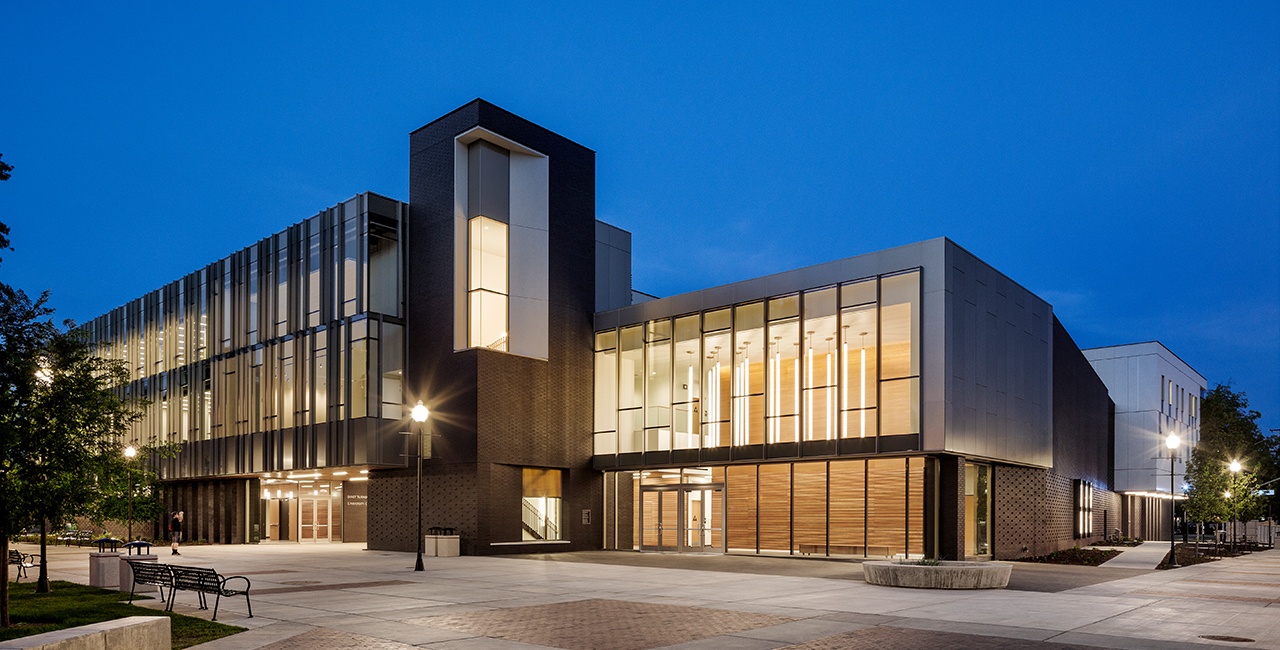 Jeremy Bittermann
Chico Taylor II Arts and Humanities Replacement Building
California State University
The project is for the replacement of the existing Ava P. Taylor Hall with a new and larger three and four-story structure that more efficiently uses the land mass available for this building. The new facility is designed to meet the future instructional and public event needs of the University.
Chico, California
Client: WRNS Studio
Building Size: 91,000 sf
Project Cost: $42 million
Certifications: Seeking LEED Gold
Taylor II provides 525 lecture stations, 200 lower-division laboratory stations, 100 upper-division laboratory stations, 100 faculty offices, multiple replacement department suites (faculty administration), and a replacement Dean's suite (academic administration). The new facility also includes a new recital hall/dance/recording arts facility, replacement art galleries, and graduate research studios and offices.
News & Awards
Design Award of Merit, AIA San Francisco, 2017