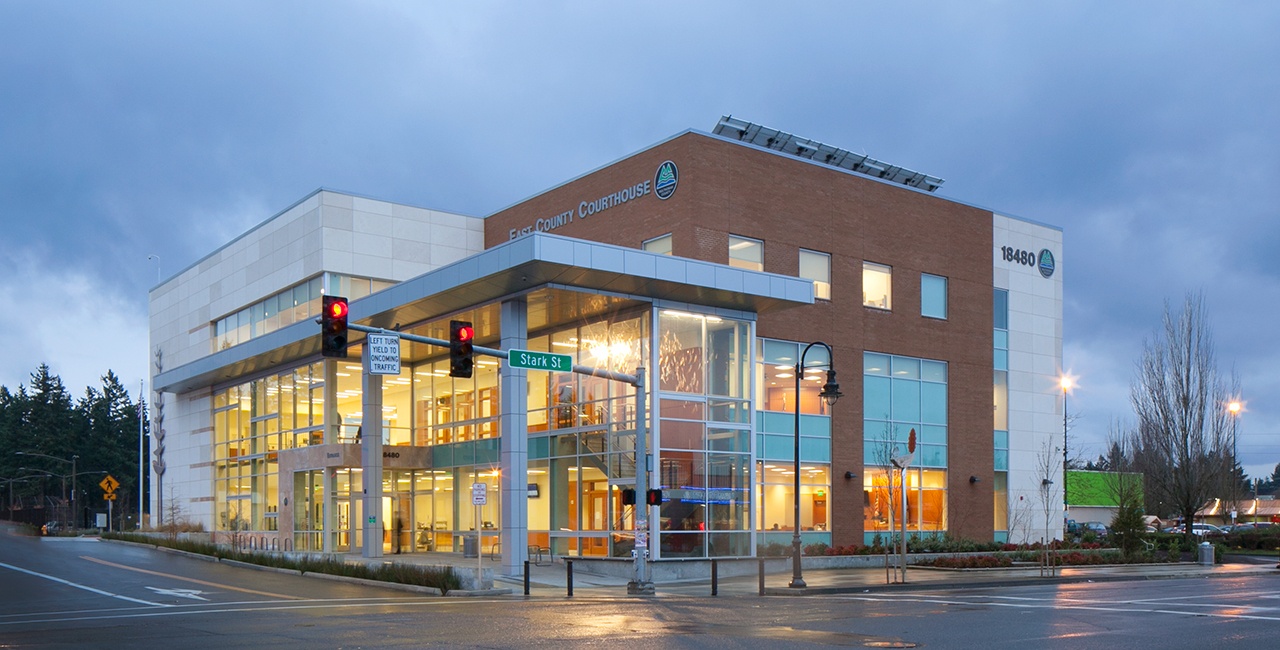 Sally Painter
East County Courthouse
The East County Courthouse replaces the old Gresham facility, which had fallen into disrepair and was determined to be inadequate to function as a public space.
Gresham, Oregon
Client: LRS Architects
Building Size: 45,000 sf
Project Cost: $19.6 million
Certifications: LEED Gold
The new building, with three above-ground floors and a basement, serves as an annex for the County courts, and also hosts a data center. The new courthouse achieved LEED Gold certification and uses electricity only, making it a net-zero-energy candidate. Design solutions for the new courthouse include ground well water for the 228 kW data center cooling, heat recovery chillers to heat and cool the building, air systems designed to minimize fan power and reheat, high performance building envelope, rainwater harvesting to reduce city water consumption, and energy efficient lighting systems.
News & Awards
2nd Place Technology Award for New Institutional, ASHRAE Region XI, 2014