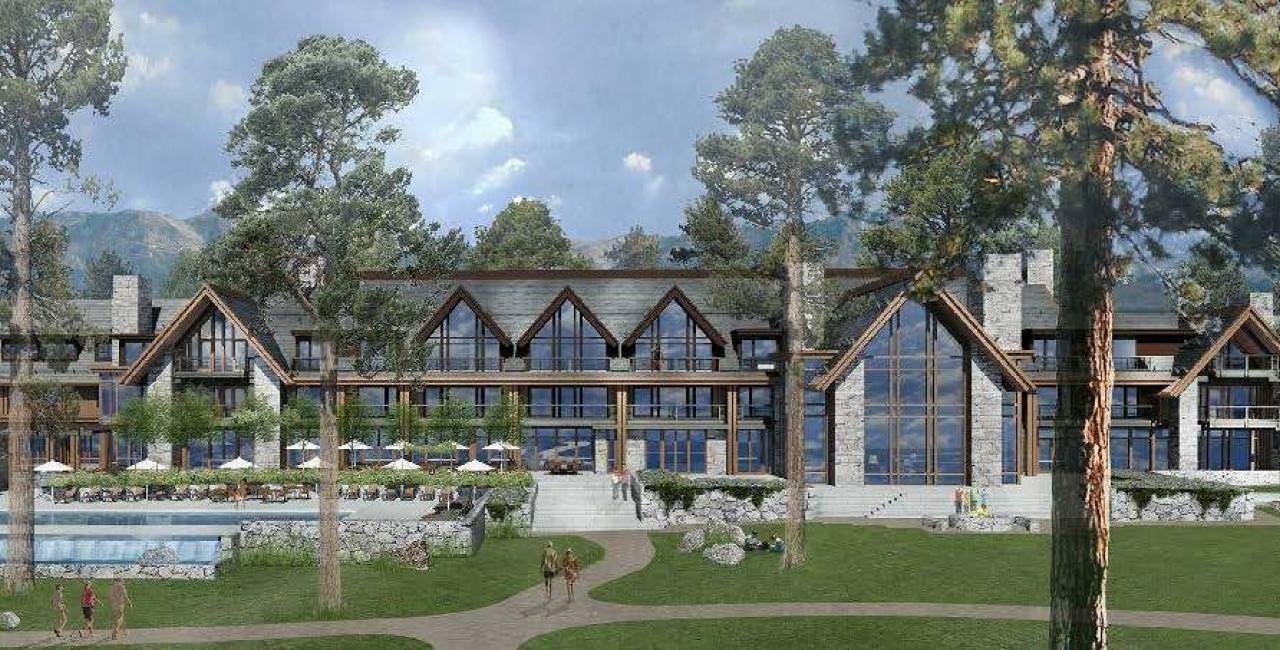 Cottle Carr Yaw Architects
Edgewood Tahoe
Cabins and Clubhouse Expansion
The Edgewood Lodge is a family-owned classic resort known for its lakeside beauty and manicured pro golf course. Striving to provide a true lodge experience, the resort owners are committed to preserving the area's natural resources.
Lake Tahoe, Nevada
Client: Cottle Carr Yaw Architects
Building Size: 103,000 sf
Project Cost: $75 million
One of the more notable sustainable features of this project is its unique lake-source cooling system. The South Lake Tahoe water utility pump house is located adjacent to the new building, where it draws raw water from the lake and pumps it to the treatment plant. There the 42°F water is rerouted through a heat exchanger, which utilizes the chilled water to cool the lodge.
The property includes 154 rooms and hotel suites, dining and banquet facilities, conference spaces, a spa, and a pool and fitness area.