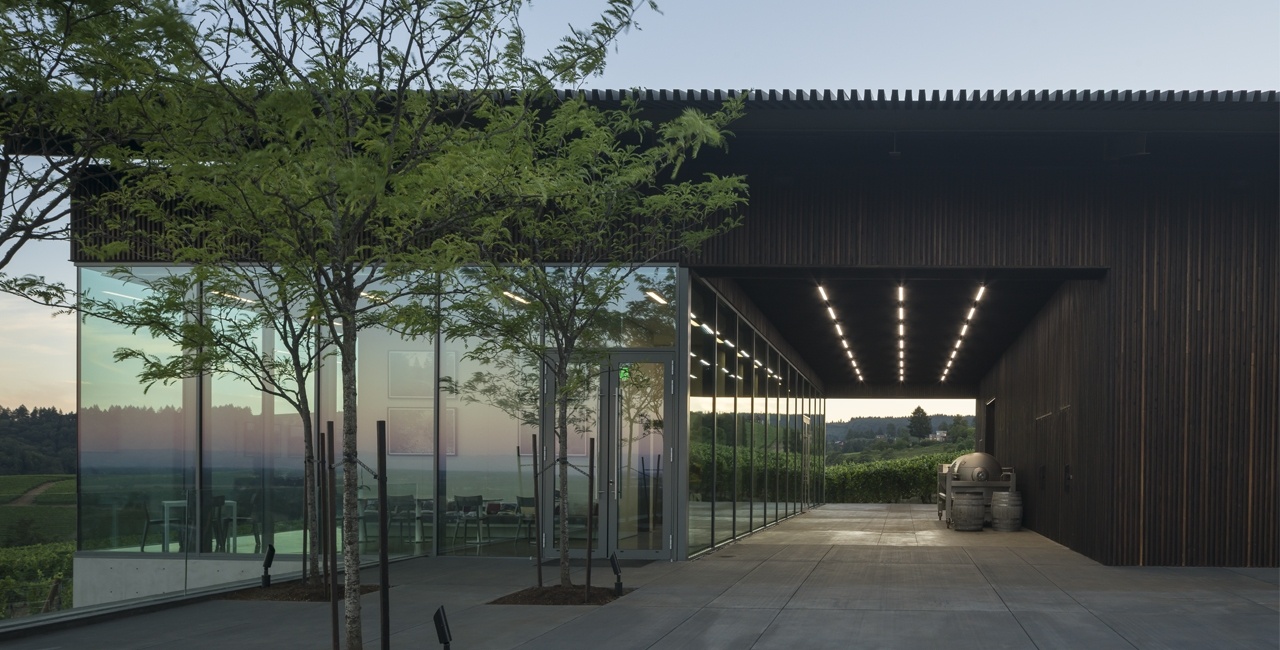 Lara Swimmer
Furioso Vineyards
A tasting room with panoramic views of the breathtaking winery.
Dundee, Oregon
Client: Waechter Architecture
Building Size: 4,000 sf
Certifications: 2018 Portland Architecture Award - Honor Award, AIA Portland
With the help of Interface Engineering Furioso Vineyards now includes a newly renovated facility, added tasting room, and an outdoor area. The tasting room features fourteen-foot-high glass walls on all sides providing tremendous views of the outdoor corridor and its surrounding landscape.
The space highlights the beautiful surrounding landscape and presents its visitors with the opportunity to view the harvesting and wine making in an up-close and unique manner. Charred cedar cladding was added to previously existing buildings, and a new roof covers the winery, tasting room, and loggia – a multipurpose area where the grapes can be harvested and crushed right before your eyes.