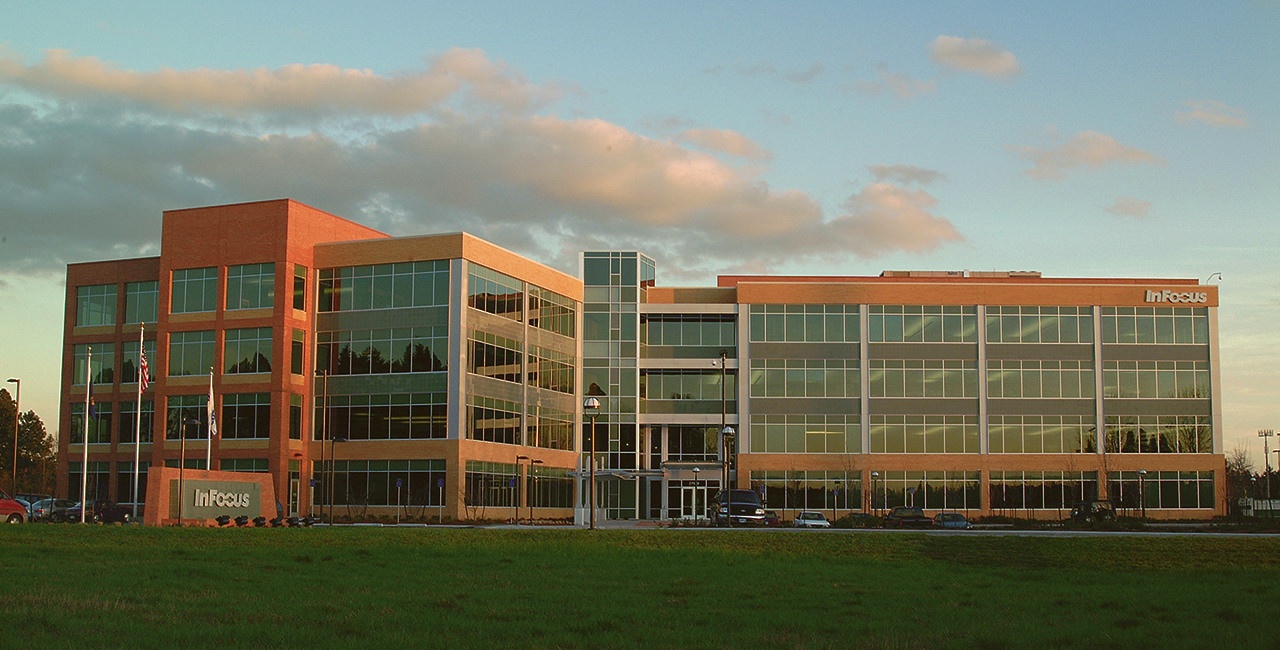 InFocus Global Headquarters
InFocus' headquarters will accommodate future needs for years to come. It also stands as a prime example of a large-scale office building that adopted green measures in a cost-effective manner.
Optimal energy savings and employee comfort were paramount when InFocus set about building its new global headquarters. Working with an architectural design team led by Mackenzie and Interface, InFocus was looking for energy-efficient design options that created an ideal working environment for employees in its new four-story brick facade headquarters.
To that end, Interface designed systems that met Portland General Electric's standards for Earth Advantage Green Certification, meaning the building uses at least 20 percent less energy annually than the minimum Oregon code requirements.