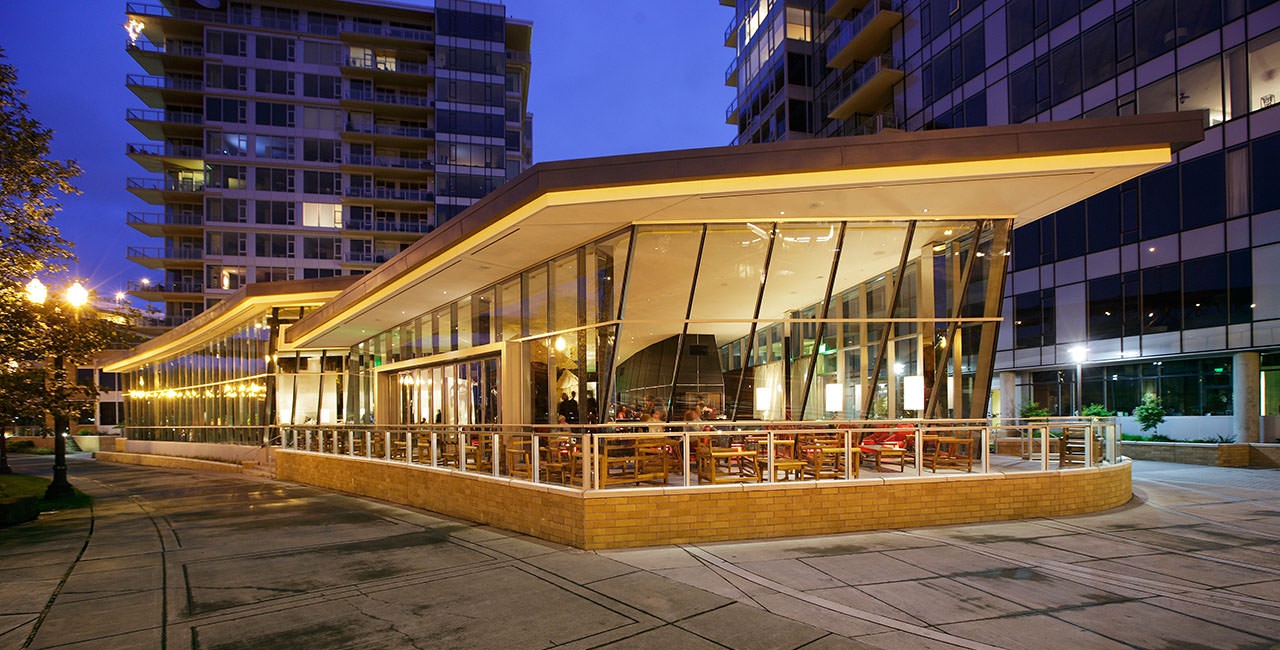 The Dussin Group
Lucier Restaurant
Located in one of the largest and fastest growing neighborhoods in Portland, the Lucier is an upscale restaurant with a modern design.
Portland, Oregon
Client: Scott Edwards Architecture
Building Size: 7,500 sf
Project Cost: $4 million
Situated on the west bank of the Willamette River, it includes unique features such as a small river through the interior of the restaurant and a full window dinning room.
Interface was able to meet both style and codes requirements with creative design, including integrating the egress lighting into hidden fixtures in the wall, which pop out only in emergency situations. This feature enabled a flawless interior finish. Interface also provided plumbing, electrical and emergency lighting design services for the structure.