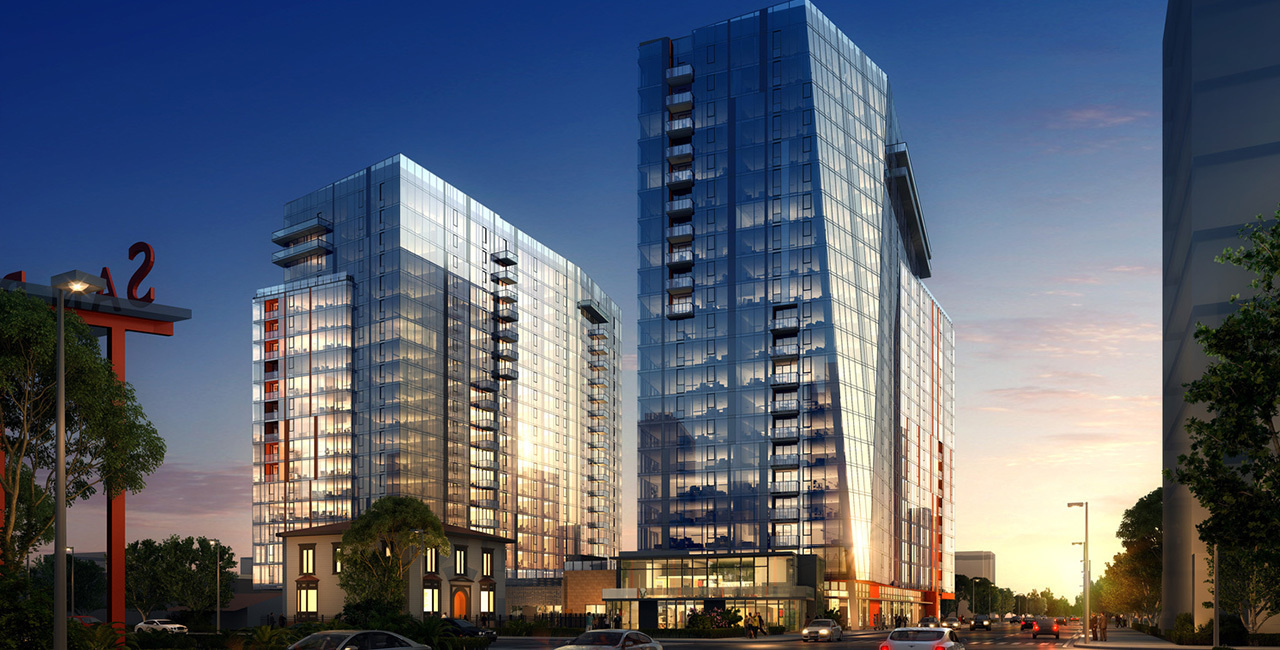 C2k Architecture
Silvery Towers Condominiums
San Jose, California
Client: C2K Architecture
Building Size: 1.1 million sf
Project Cost: $200 million
This project consists of two towers of 20 and 22 stories, with a total of 643 residential living units. The two towers will be connected via a common garage and common area retail podium that will extend the San Pedro Square arts and entertainment district.
The highly energy efficient electrical design includes 6 total power utility services and serves the garage, common and amenity spaces as well as the future commercial tenant spaces. The residential services distribute power to the residential meter stacks located in the core of the building via a vertical busway. All services are coordinated with the power utility, PG&E, to meet their standards.
The mechanical systems are equally sustainable. General exhaust in the dwelling units is connected via sub-duct shafts, and fresh makeup air enters through building skin. The centralized condenser loop serves water source heat pumps in each dwelling unit and in each amenity space. Each tower has a penthouse mechanical room containing high efficiency condensing boilers and variable speed pumps. The water loop is cooled through a series of roof mounted closed circuit coolers and two 500 kW diesel generators provide standby power.