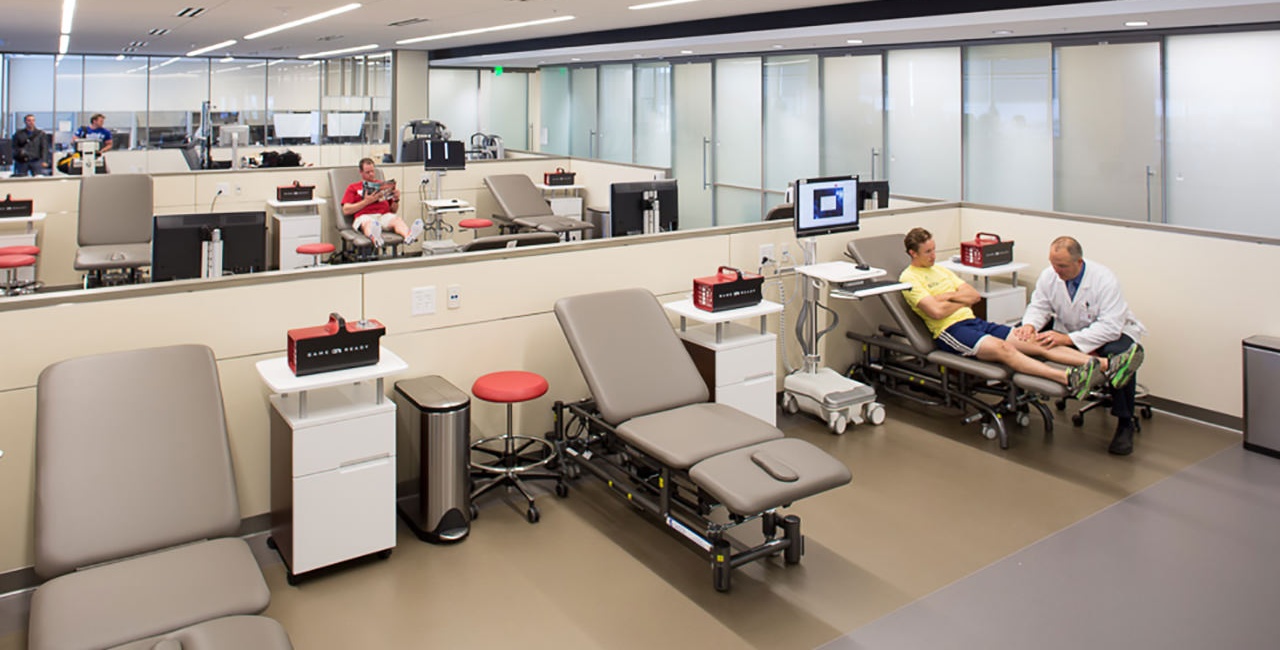 HOK
Outpatient Center Physical Therapy Clinic and Infusion Area
Stanford University
Interface provided MEP engineering and fire/life safety services for Pavilion B of the Stanford Outpatient Center in Redwood City, California. The project includes the build-out of an OSHPD 3 Outpatient Physical Therapy Clinic and Infusion Area for chemotherapy on the Third Floor of the Pavilion.
Redwood City, California
Client: HOK
Building Size: Therapy Clinic: 10,000 sf, Infusion Area: 9,500 sf
Project Cost: $6.8 million
The 10,000 square foot Physical Therapy Clinic includes a fitness area, treatment bays, men's and women's bathrooms and showers, waiting area, reception, storage, and public lobby areas. The Infusion Therapy Area is approximately 9,500 square foot and includes exam/treatment, pharmacy, reception/waiting, administration, clinical support, utility/storage, and staff areas.