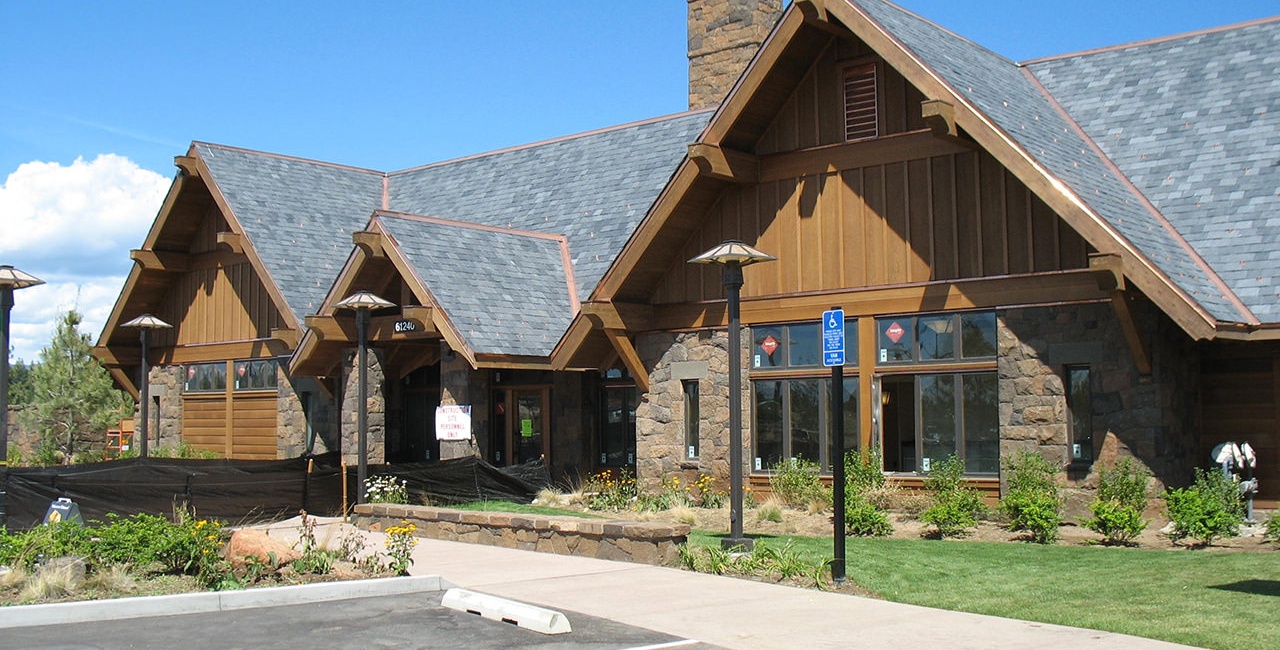 Ankrom Moisan Associated Architects
Tetherow Resort
The Tetherow Resort features a main lodge with conference space, five‑star dining, guest room facilities, spa facility, and recreation center with pool.
Bend, Oregon
Client: Ankrom Moisan Associated Architects
Building Size: 180,000 sf
Project Cost: $39 million
Built in Oregon's high desert community of Bend, Tetherow is a member-exclusive 700-acre development. The property features an 18-hole golf course and private homes in addition to the full-service resort.
The clubhouse utilizes energy efficient mechanical systems including a heat recovery system and energy management system and a variable air volume hydrogen sensing system was designed for the cart storage facility. Another energy saving feature designed by Interface is the high performance water source heat pump system for the Main Lodge. This system allows for load sharing and will feed the snow melt system.
News & Awards
Oregon Section Award, Illuminating Engineering Society, 2010