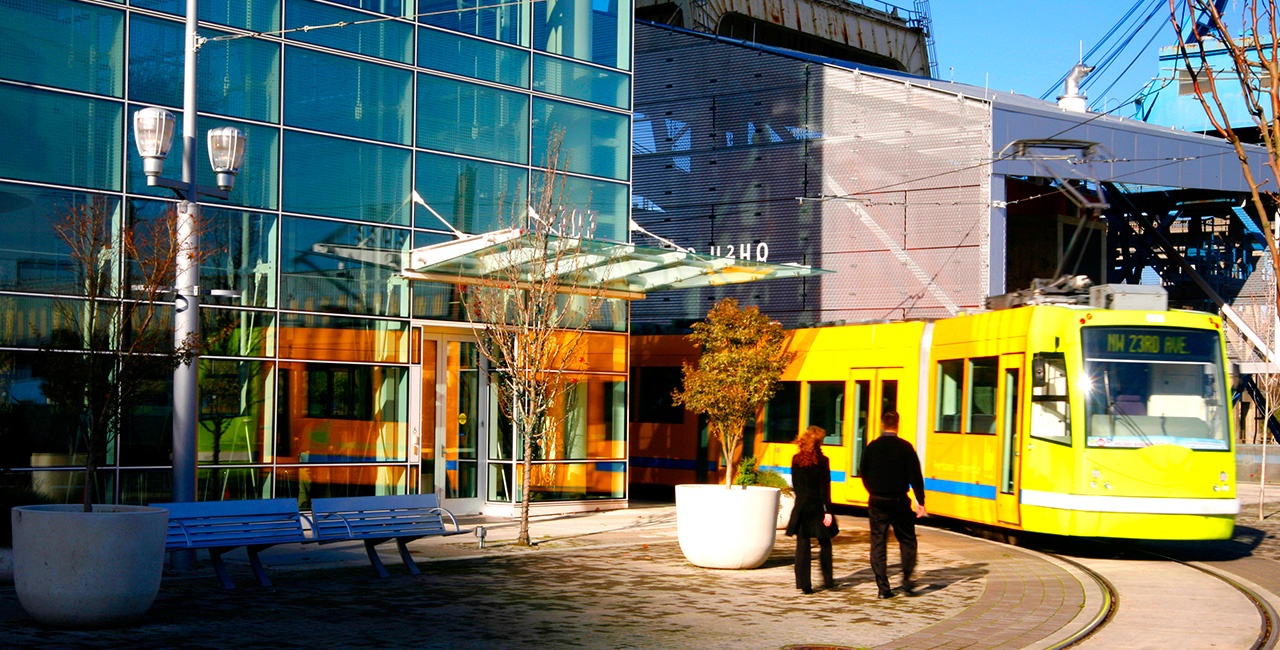 Sally Painter
The Center for Health & Healing North
Oregon Health & Science University
The Center for Health & Healing emerged as one of the first buildings to rise in a former Portland shipyard. It also stands as one of the most resource efficient large-scale buildings in the region and the first LEED Platinum healthcare project of its size and complexity.

Portland, Oregon
Client: GBD Architects
Building Size: 400,000 sf
Project Cost: $145 million
Certifications: LEED Platinum
A variety of uses, each with different mechanical and electrical needs, are accommodated in the 16-story building: ground floor retail, medical clinics, surgery suites, a wellness center, administrative offices, teaching classrooms and research lab facilities. Double envelope solar collector, chilled beams, radiant heating/cooling, rainwater harvesting, and an onsite power generation plant designed to accommodate future expansion were innovative solutions that met the Center's sustainable design goals. Interface Engineering played a significant role in the project, having complete responsibility for the commissioning and MEP design of the base building, tenant improvements, underground garage, and central utility plant.

Case Study
News & Awards
BEST Award: Green Building of the Year, Office of Sustainable Development, 2007
Project of the Year, ACEC Oregon, 2007
Living Building Challenge Stepping Stone Award, Water Petal + Integrated Design, 2007