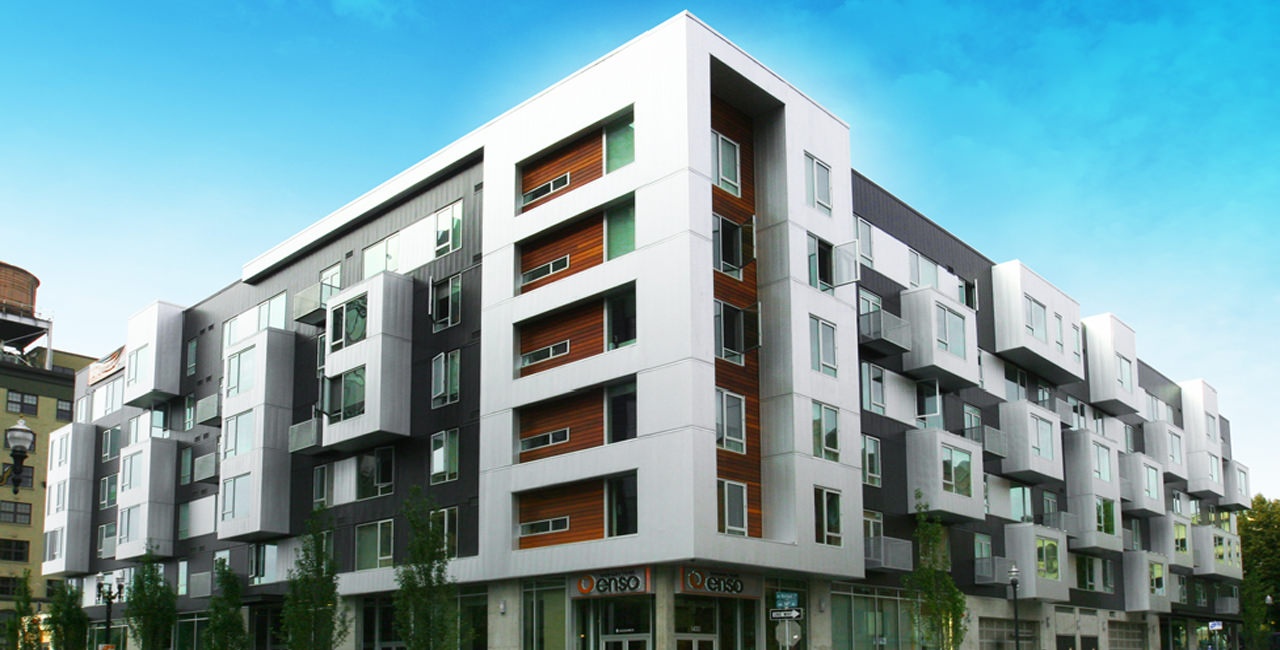 Myhre Group
The Enso
The Enso uses oriel windows to allow four-foot projections over the public right of way, a technique that gains floor area for small sites.
The award-winning Enso Apartments is a contemporary, six-story, mixed-use apartment development in Portland's urban Pearl District. With 152 residences, retail space, fitness room, courtyard, and underground parking, the multi-use, multi-tenant development required close attention to every building system including fire suppression and alarm, lighting, building technologies, and unit heating and cooling systems.
Interface designed the following sustainable systems:
- Dual domestic and building heating water system which saves energy and building owner's first cost.
- High efficiency boilers that feed the dual heating water system and reduce energy use.
- Energy efficient lighting which enabled the owner to achieve significant financial incentives.
News & Awards
Residential Project of the Year: Attached Project in an Urban Setting, Gold Nugget Awards, 2011