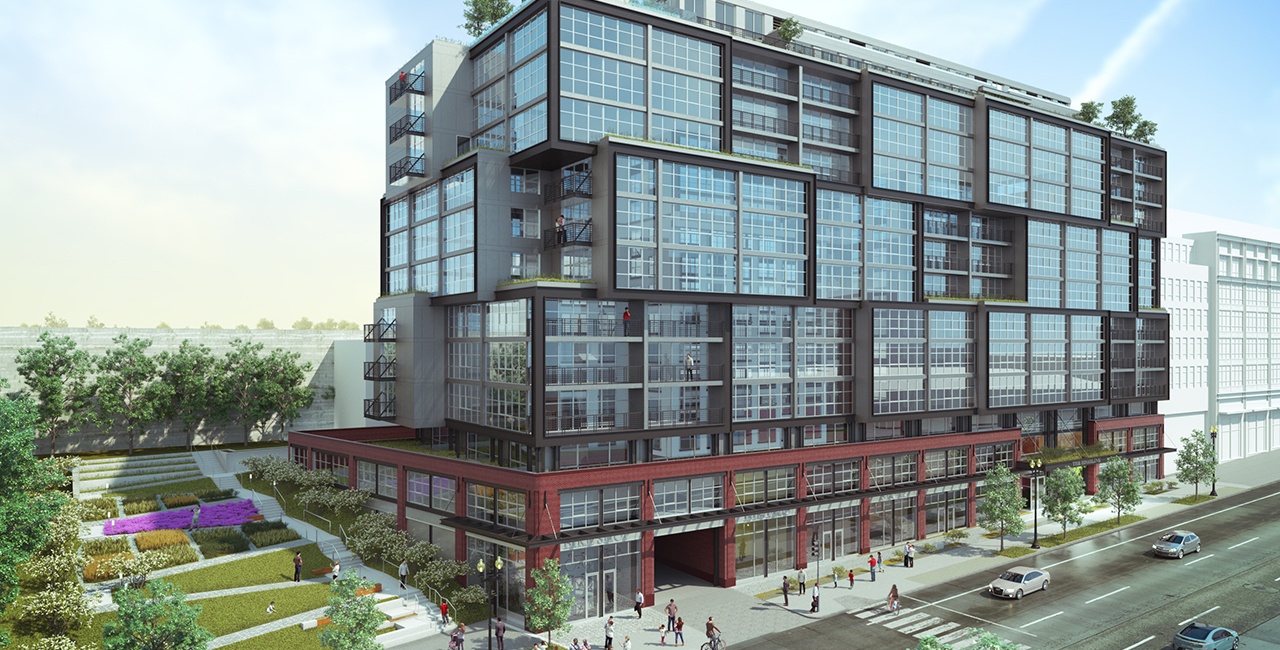 Eric Colbert & Associates
The Highline at Union Market
The neighborhood north of Massachusetts Avenue (NoMa) has recently transformed into a thriving social hub and residential destination for young professionals.
Washington, DC
Client: Level 2 Development
Building Size: 311,900 sf
Certifications: LEED Silver Certified
The Highline at Union Market, a new, mixed-use residential property located at 320 Florida Avenue, preserves the industrial aesthetic of the surrounding area, by incorporating warehouse-style windows, steel columns, and stacked, industrial-framed glass blocks into the unique, building design.
Interface Engineering provided mechanical, electrical, and plumbing engineering design services for the 311,900 gsf mixed-use development comprised of 240,000 gsf of residential units (325); 6,900 gsf of retail; 8,500 gsf of amenity space; and 56,800 gsf of below-grade parking.
The project employs a number of energy and water conservation measures, including a variable refrigerant flow (VRF) for heating and cooling; dedicated outdoor air systems (DOAS); bioswales located on the property to retain stormwater and lessen the impact on the site's stormwater infrastructure; and solar hot water heating panels to provide domestic hot water for building occupants.
Eric Colbert & Associates
Eric Colbert & Associates