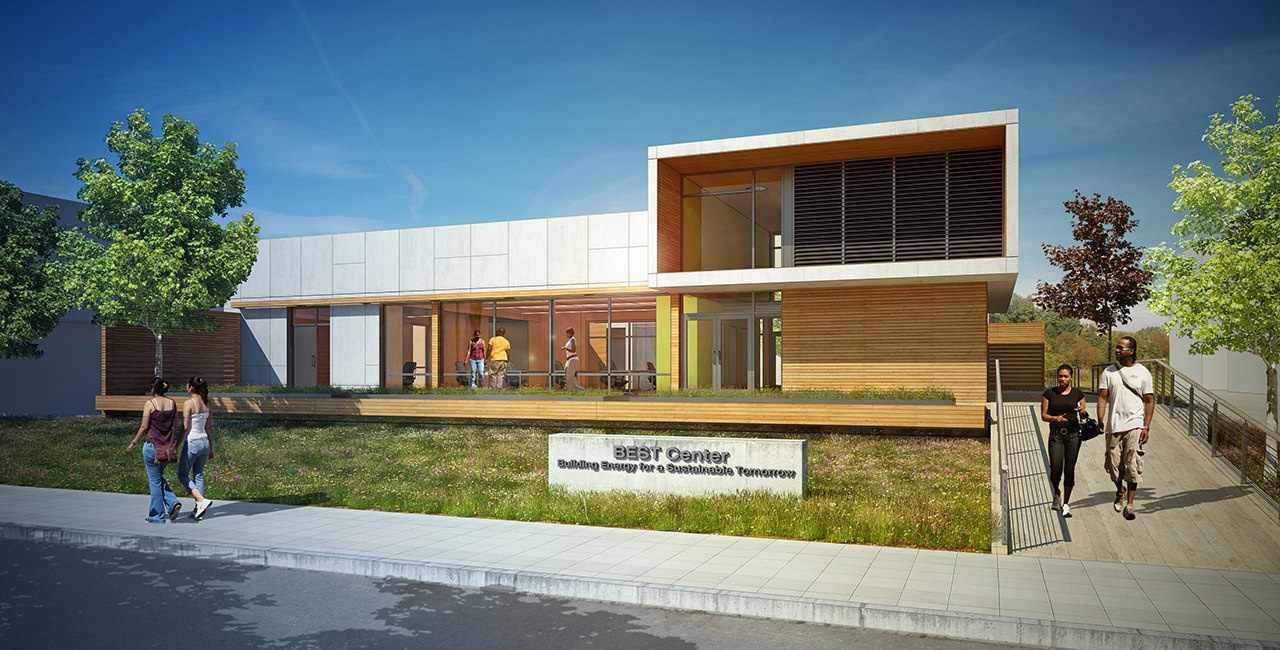 Flad Architects
BEST Center
Laney College
With a focus on hands-on learning, transparent design, and social equity, Laney College's BEST Center aims to address the needs of today's construction workforce with a new model for building-industry education.

Oakland, California
Client: Flad Architects
Building Size: 5,000 sf
Project Cost: $5 million
Certifications: Seeking Zero Energy and Passivhaus Certifications
The BEST Center supports three structures, two Test Houses to be used for the College's Building Technologies Courses and one Passive Classroom to be used as a lecture hall with a meeting room. The facility uses a unique three-staged mixed mode approach for cooling. The first stage relies on natural ventilation to take advantage of the mild San Francisco Bay Area climate. The second stage uses energy efficient radiant gyp-board panels to augment the breeze from the bay. For those occasions where the building has more people beyond normal use, the same fancoil used to introduce the fresh air will ramp up to augment the radiant gyp-board panels and the windows will automatically close.