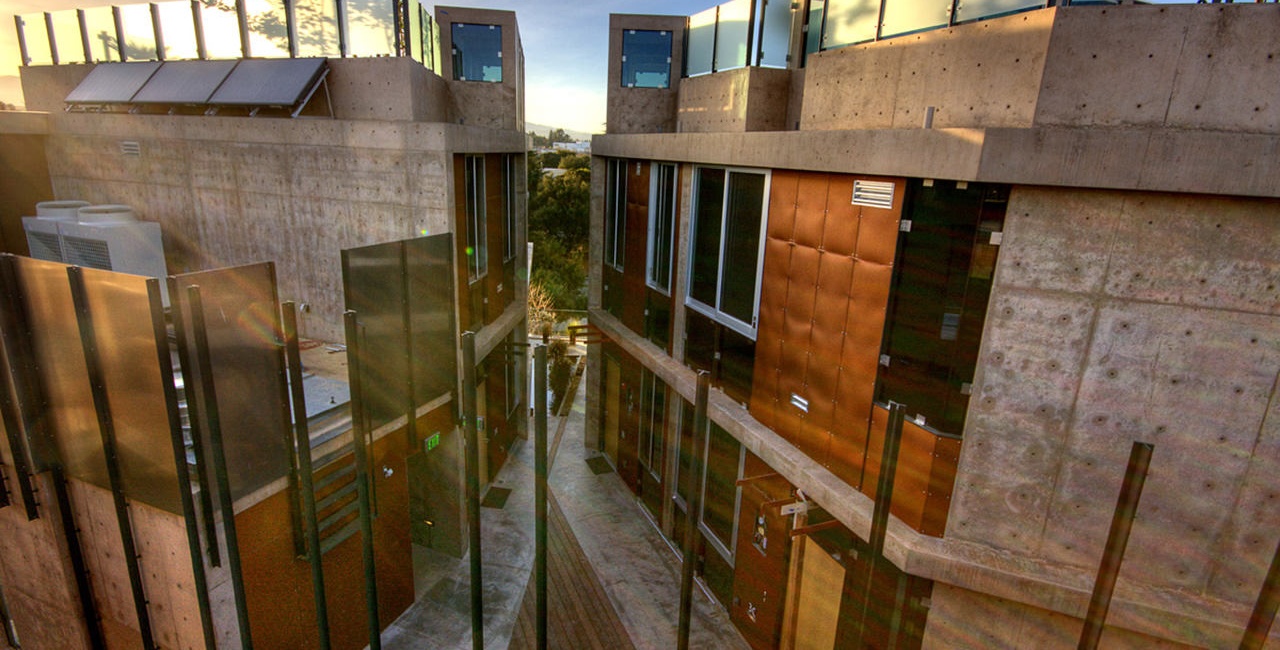 Ray Juachon
102 University Avenue Mixed-Use Development
The four story University Park building is a mixed-use space located at the edge of Stanford University's campus.
Palo Alto, California
Client: Joseph Bellomo Architects
Building Size: 15,400 sf
Project Cost: $9 million
The 102 University Avenue project was developed with an eye toward efficiency while preserving the neighborhood's historical character. The building includes office space, high-end condominiums, and retail space, which is set up to support both stores and restaurants.