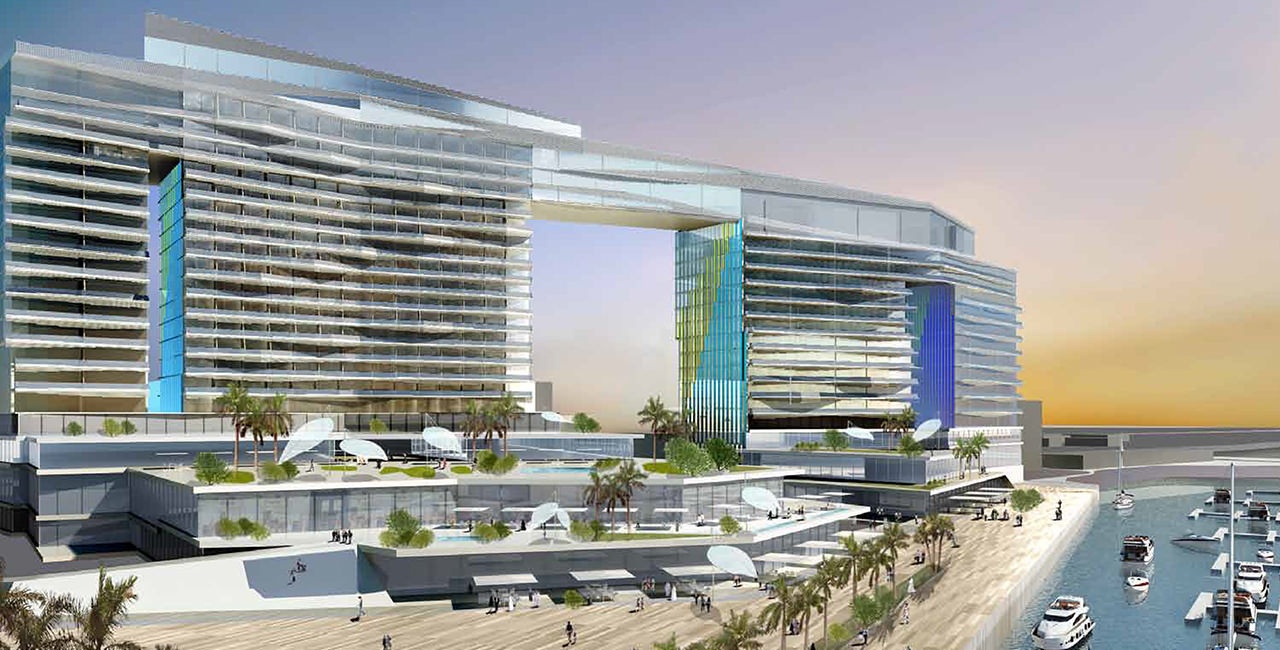 Otak International
Abu Dhabi, United Arab Emirates
The Al Bateen Wharf Hotel focuses on sustainable practices established by the Urban Planning Council's Estidama Program.
Abu Dhabi, United Arab Emirates
Client: KPF Architects
Building Size: 156,258 m2
Project Cost: $432 million
Interface helped design several state-of-the-art sustainable features for the new Al Bateen Wharf Hotel: smartly engineered cooling system through shading and airflow, energy recovery ventilation system utilizing high efficiency district cooling, and energy efficient solar screening. The Estidama rating system, in conjunction with the goals established by the Emirates Green Building Council, provided a framework for the building's energy strategies.