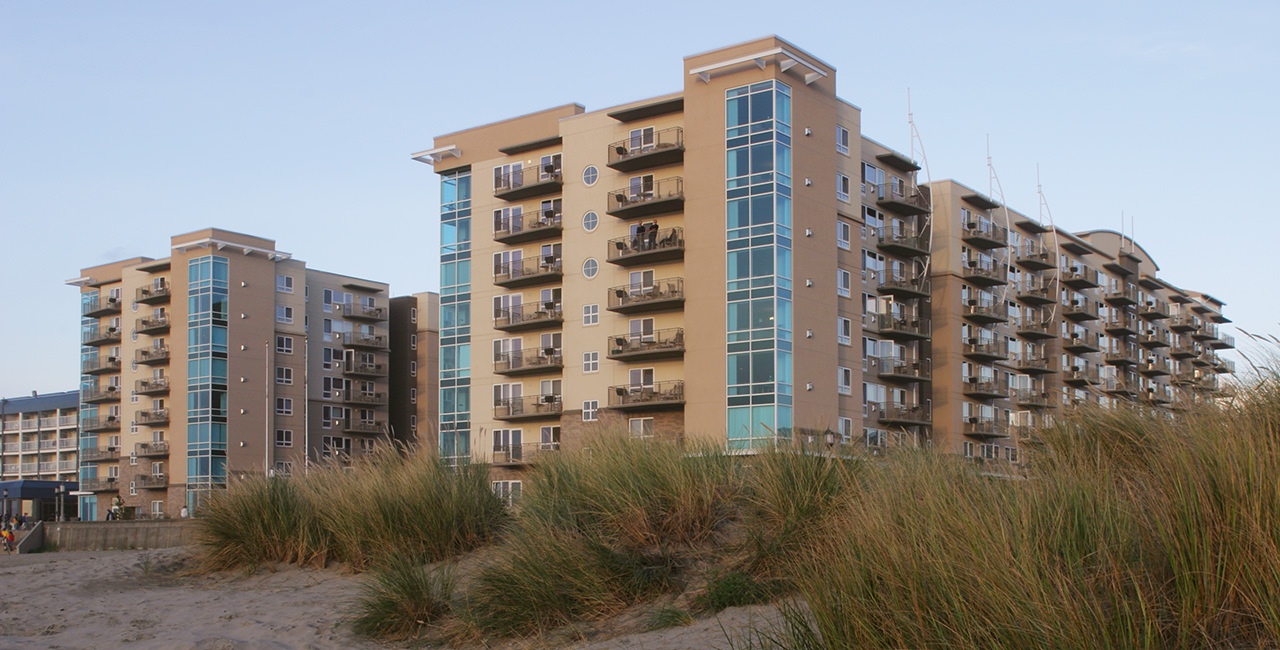 Trendwest
Facing the Pacific Ocean, Trendwest includes eight floors of condominiums. The structure is in the shape of a "U" so that each of the 300 units has an expansive view of the coastline.
Seaside, Oregon
Client: Ankrom Moisan Associated Architects
Building Size: 440,000 sf
Project Cost: $54.8 million
The seascape may be nice and calm some of the time but can be equally turbulent at others. Winds up to 130 mph are not unheard of, causing the rain to find an upward direction, taking the sand and salt along with it. With expertise designing for coastal weather extremes, Interface Engineering specified the HVAC and electrical systems for these windy and rainy conditions, and durability against the salt-air environment. The resort also includes retail space on the ground floor, and a five-story parking structure with 200 of the stalls reserved for the general public.