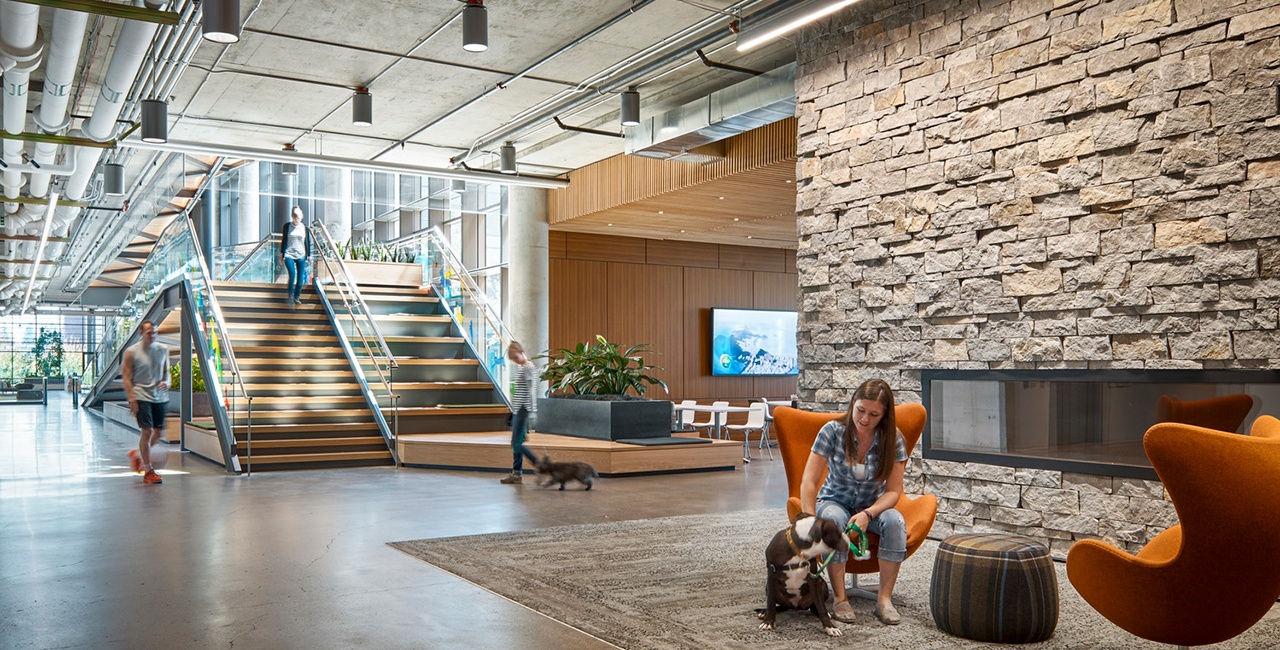 Ryan Gobuty/Gensler
Banfield Pet Hospital Headquarters
The new corporate headquarters for Banfield Pet Hospital is not only the most dog-friendly office in town, it also only requires half the energy of a typical office of its size. The LEED Platinum certified building was designed as a contemporary and dynamic workspace for over 600 corporate employees.
Vancouver, Washington
Client: Gensler (Interiors) and TVA Architects (Core and Shell)
Building Size: 200,000 SF
Project Cost: $23 Million
Certifications: LEED Platinum
While Banfield is a large company, the office's energy is reminiscent of a start-up. Much attention was allocated to both the functional and creative design. A few of the long list of strategies Interface designed include a geothermal water-source heat pump, a data center heat recovery system integrated into the domestic hot water/condenser water loop, thermal solar domestic hot water, 20-thousand gallon rainwater harvesting system, interior and parking lot LED lighting, daylighting controls, ultra-high efficiency transformers.
Case Study