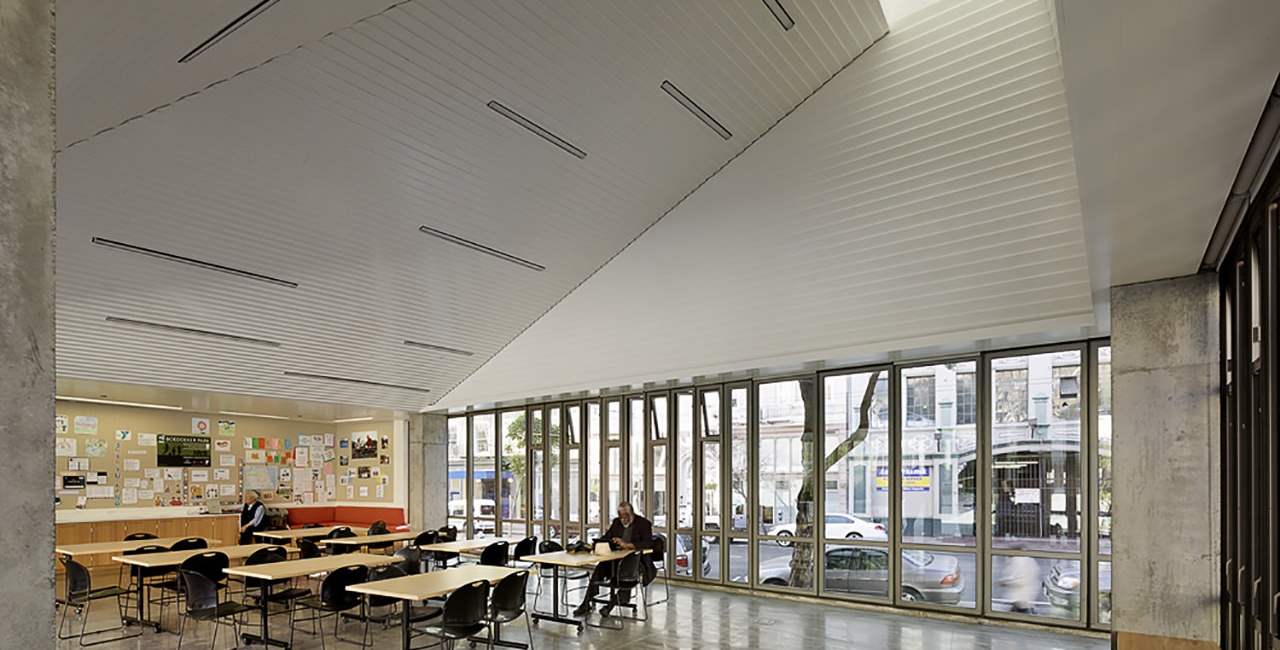 Michael Millman Photography
Boeddeker Park Community Center
This one acre site in San Francisco's Tenderloin neighborhood was developed to create a landmark park and recreation facility.
San Francisco, California
Client: WRNS Studio
Building Size: 4,000 sf, 1-acre park
Project Cost: $5 million
The park's design focused on sustainable water and resource use. Sustainability strategies included: photovoltaics, geoexchange, radiant slab heating, engineered natural ventilation, daylighting and high efficiency lighting.

News & Awards
Merit Award, American Institute of Architects, 2017
Michael Millman Photography