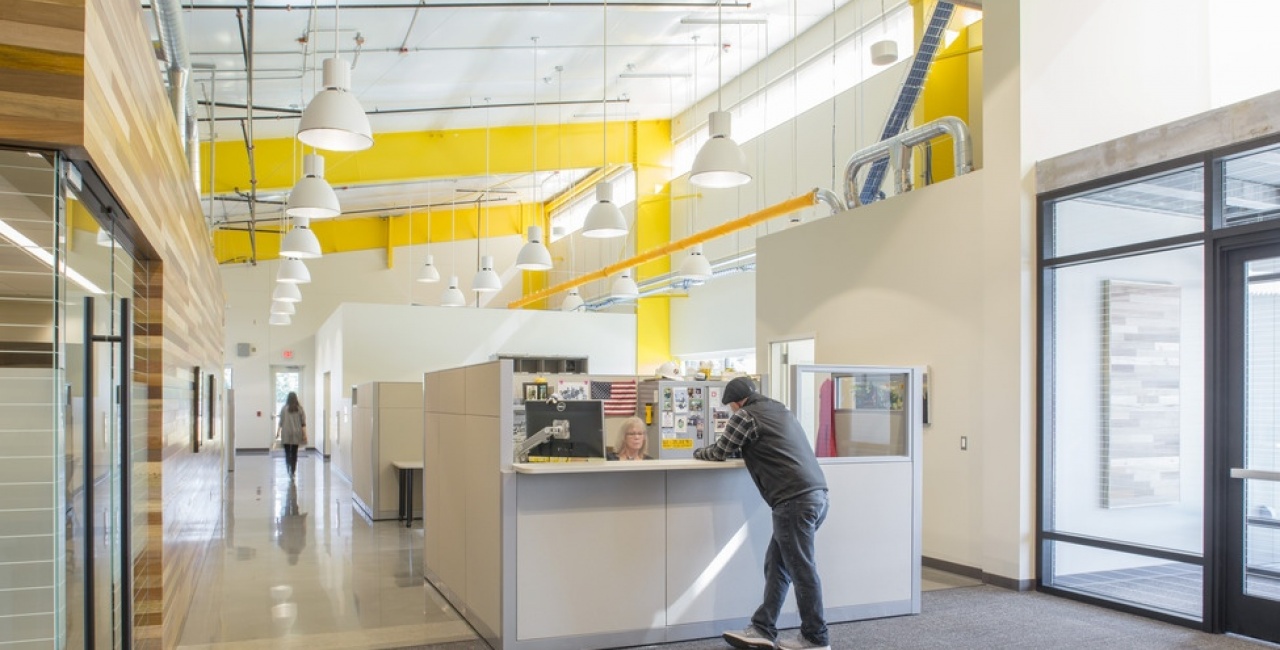 Stephen Cridland
Ross Maintenance Facility
Bonneville Power Administration
This SW Washington base for transmission line andsubstation maintenance crews was designed to be a model for energy conservationand resiliency.
Vancouver, Washington
Client: Soderstrom Architects
Building Size: 44,000 sf
Project Cost: $20 million
Certifications: LEED Gold Goal, Zero Energy
Currently operating at Net-Zero energy and targeting LEED Gold, the Ross Maintenance Facility buildings are outfitted with a 300-kw photovoltaic array and ultra-energy efficient building systems. The administrative building features a radiant heated and cooled slab, LED lighting, and displacement ventilation. Chilled water and heating water for the radiant slabs are provided through an air-cooled, heat pump chiller. A heat recovery ventilator is used to pre-condition outside air and deliver it to the occupied spaces in the administration building through variable air volume terminal units and displacement diffusers. The high-bay maintenance building uses gas fire-fired infrared radiant heaters and HVLS fans for cooling.
Bonneville Power Administration