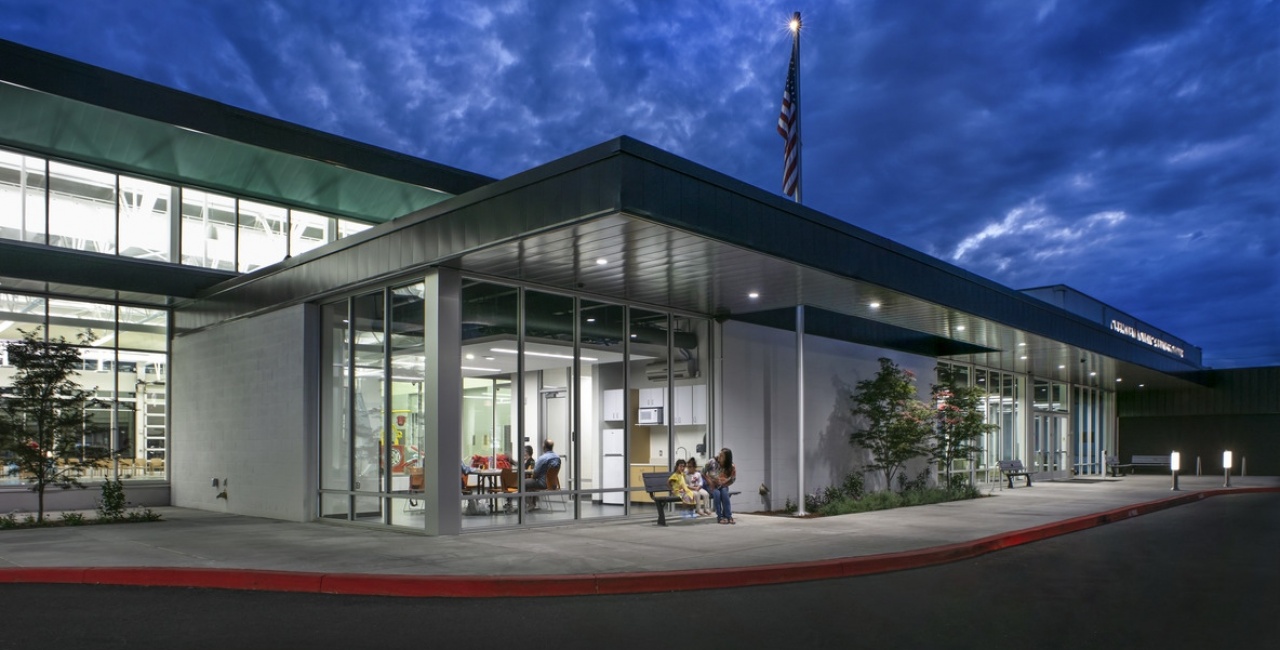 Eckert & Eckert
Chehalem Aquatic Center
Community gets a new and improved aquatic center.
Newberg, Oregon
Client: Scott | Edwards Architecture
Building Size: 35,000 sf new construction and 12,000 sf renovation
Project Cost: $19.9 million
The community of Newberg expressed its enthusiasm for a new aquatic center with a majority vote on a 2014 tax bond. The new, state-of-the-art facility replaced a decades old, obsolete aquatic center and added a fitness wing. Energy efficiency ranked high on the list of priorities for the project. Interface tackled the challenge with a variety of solutions including a large PV array. Compared to a conventionally designed facility, total HVAC system electricity savings is anticipated to exceed 400,000 kWh per year, while gas savings is expected to be over 40,000 therms/year.