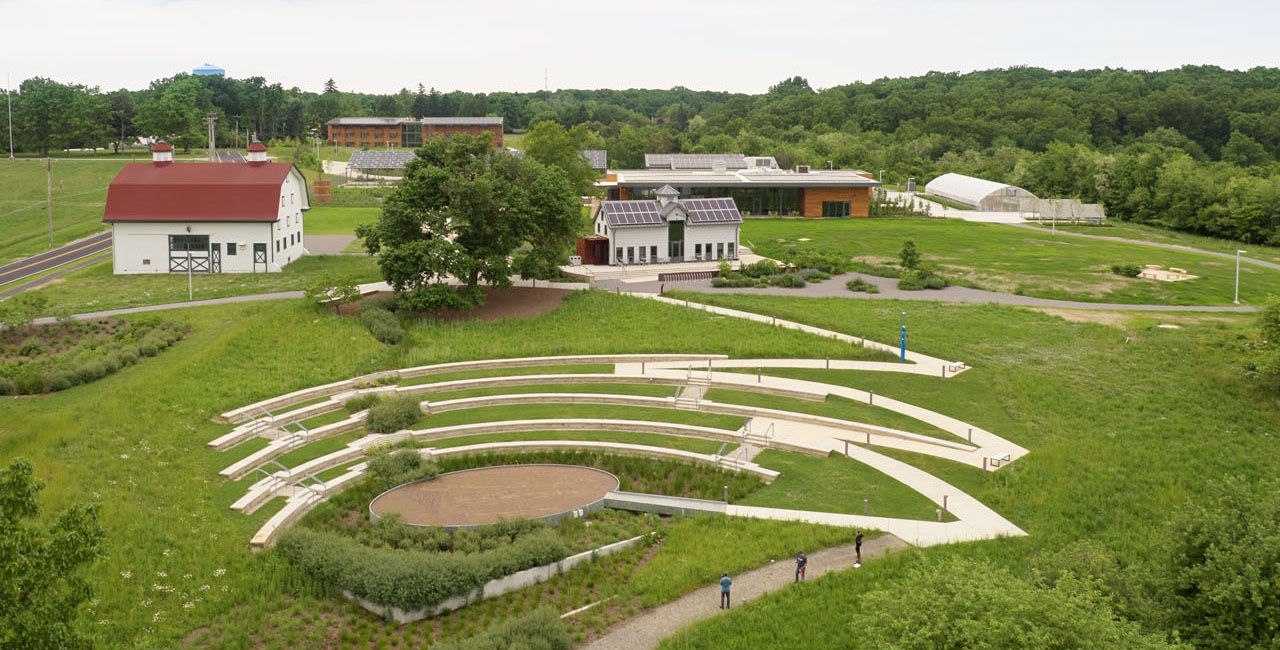 Bruce Damonte
The Falk School of Sustainability at Eden Hall Campus
Chatham University
Chatham University's Eden Hall Campus is the first new university campus in the world to be built sustainably from the ground up, featuring full-cycle water recycling, net positive energy production, and zero waste operations.
Richland Township, Pennsylvania
Client: Mithun
Building Size: 388 acre site, 110,000 sf
Project Cost: $50 million
Certifications: Campus: Seeking LEED Platinum + Zero Energy Certifications / Classroom Building: Seeking Living Building Challenge / Lodges: Passive House Certified
Sustainability is at the heart of Chatham University's vision for the Eden Hall Campus. The new location, located just outside of Pittsburgh, exemplifies Chatham's commitment to environmentalism. Each building on the campus is targeting Net Positive Energy and LEED Platinum certification. Moreover, Eden Hall was first student housing project in the United States to use drywall as a radiant heating and cooling system.
Case Study
News & Awards
Design + Innovation: Award of Excellence, AIA Pittsburg, 2015