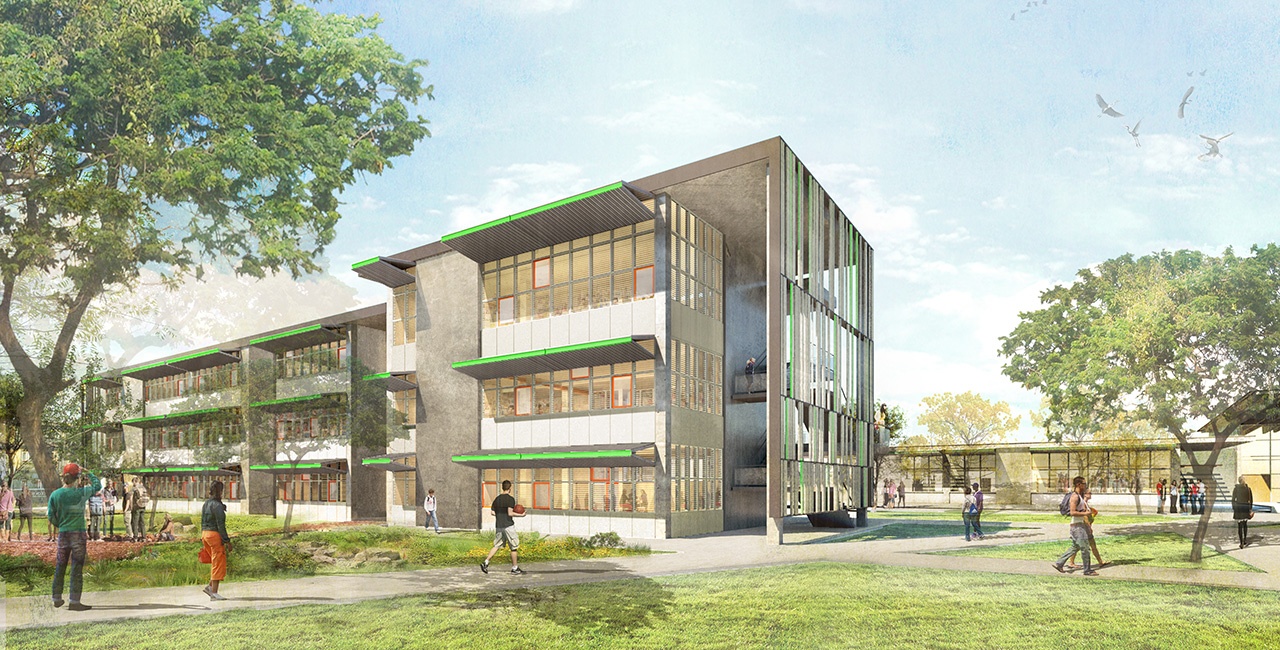 Miller Hull Partnership
East Kapolei Middle School
Hawaii's Department of Education is designing and constructing a 21st century middle school in the fast growing East Kapolei neighborhood.
Kapolei, Hawaii
Client: Ferraro Choi, Miller Hull Partnership
Building Size: 150,000 sf
Project Cost: $100 million
Certifications: HI-CHPS Verified Goal
East Kapolei Middle School is intended to be energy efficient and thermally comfortable, while minimize on-going operations and maintenance costs. Interface Engineering is providing design and commissioning services for the school, which will be spread among eight buildings. The project incorporates a mixed-mode Variable Refrigerant Flow (VRF) air conditioning system, which will be coupled with an intuitive and easy to use building management system that will notify occupants when outside conditions are conducive to natural ventilation. Natural ventilation performance is being optimized through the use of computational fluid dynamics (CFD) analysis, and preliminary energy models predict 40% energy savings over code baseline.