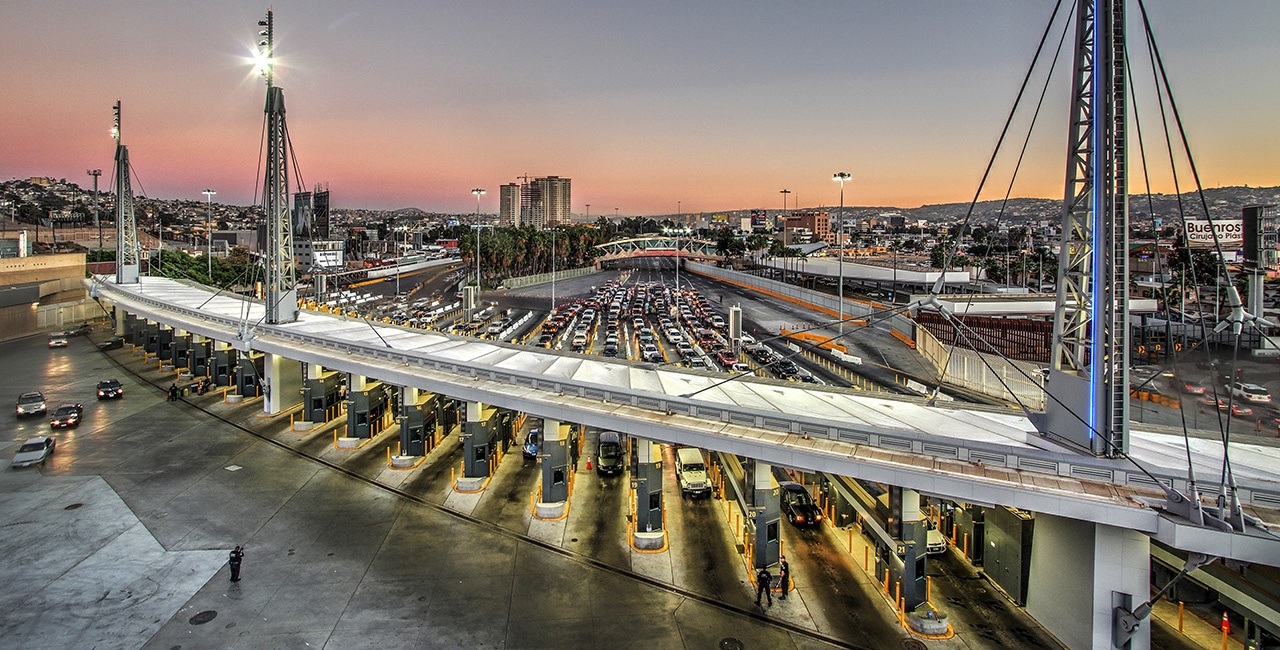 Magnusson Klemencic Associates
San Ysidro US Land Port of Entry
The San Ysidro US Land Port of Entry is the busiest border crossing in the world, serving 150,000 people per day. The facility recently achieved LEED Platinum for its unique water and energy systems. These first of their kind innovations use both vehicles and sunshine to create a Port of the Future.
San Ysidro, California
Client: Miller Hull Partnership
Building Size: 225,000 sf
Project Cost: $400 Million
Certifications: LEED Platinum
Currently under construction, San Ysidro US Land Port of Entry project includes a 225,000 sf facility, new northbound and southbound I-5 road connections to Mexico, and additional buildings for homeland security. Interface designed mechanical systems that focused on air quality, as well as energy and water conservation. Part of this included a 305,000-gallon water reclamation system that, along with water efficient fixtures. These measures will save 28 million gallons each year making a meaningful impact for a region with drought concerns.
News & Awards
LEED Project of the Year, San Diego Green Building Council, 2015
Honorable Mention: Stellar Architecture using BIM, AIA Technology in Architectural Practice, 2013
Magnusson Klemencic Associates