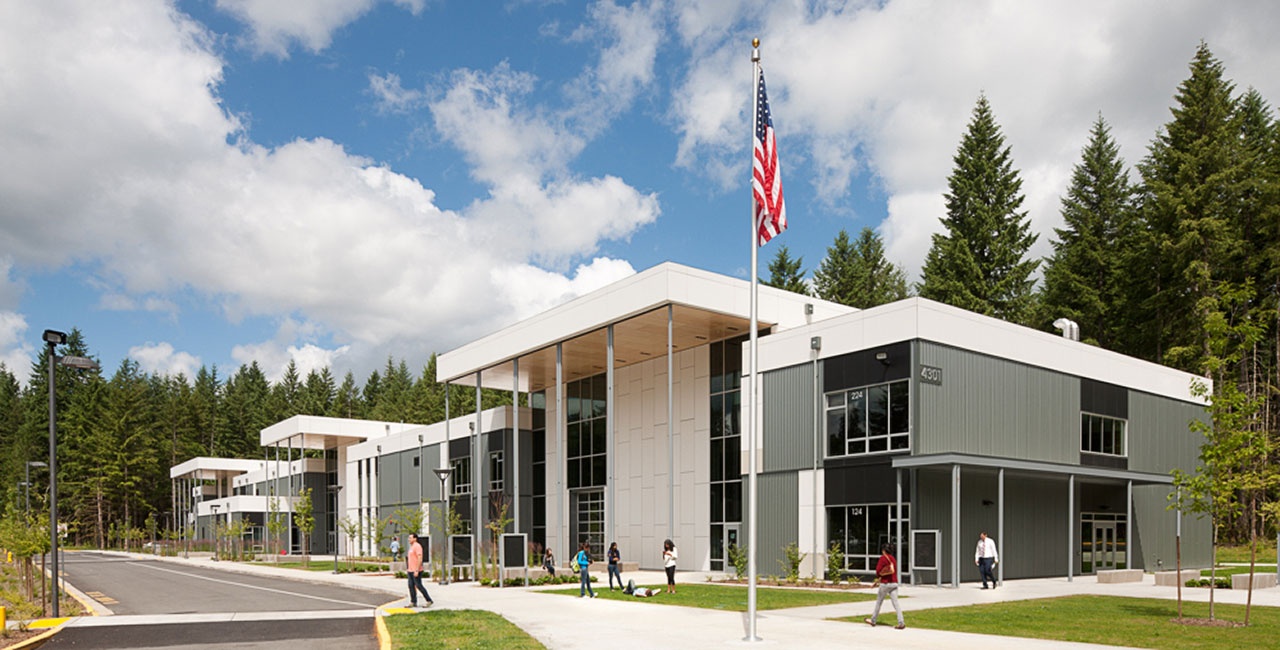 Lara Swimmer
Tesla STEM School
The Tesla STEM School aims to provide a pre-professional environment for students as they transition from high school to college or the working world.
Redmond, Washington
Client: Integrus Architecture
Building Size: 64,000 sf
Project Cost: $18 million
The Tesla STEM School focuses on Science, Technology, Engineering and Math (STEM). With high-performance project goals influencing the design, including surpassing the criteria for Washington State Sustainable Schools Protocol, Interface integrated several low-impact features into this award-winning project.
News & Awards
Honorable Mention, Learning by Design, 2015