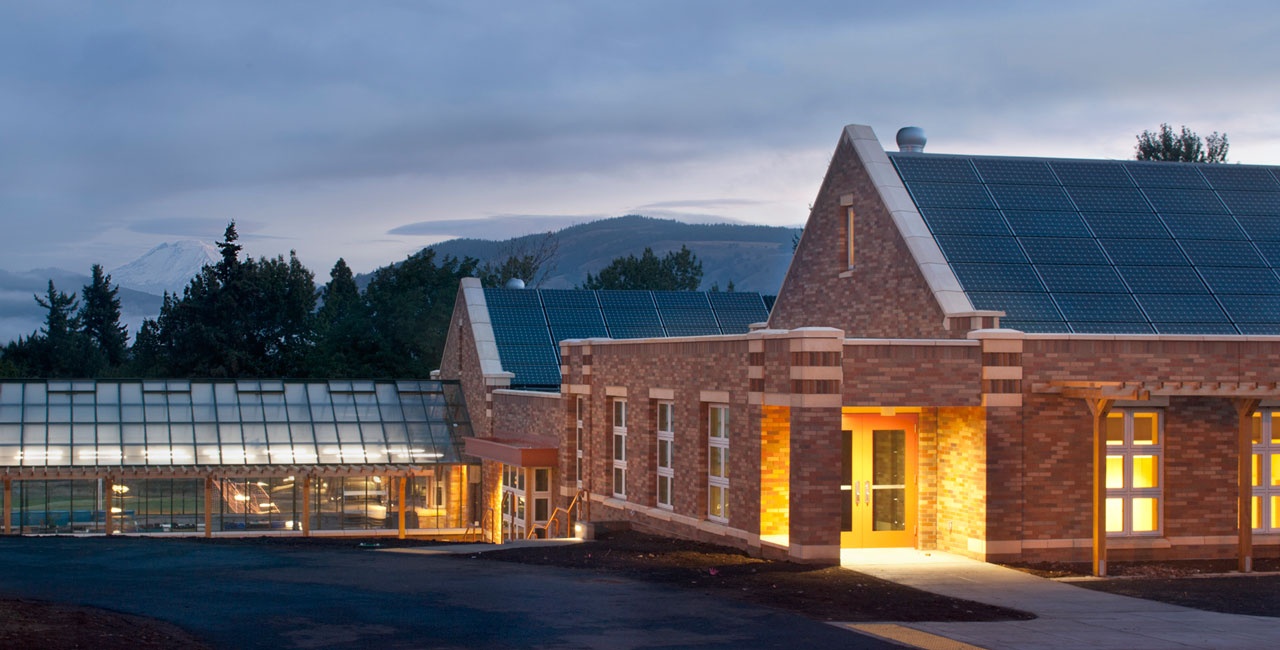 Michael Mathers
Music + Science Building
Hood River Middle School
Operating since 2010, the Hood River Middle School's Music and Science Building annually produces more energy than it uses. In May 2014, it was the first public school facility in the nation to achieve certification as a Zero Energy Building by the International Living Future Institute.

Hood River, Oregon
Client: Opsis Architecture
Building Size: 12,000 sf
Project Cost: $2.72 million
Certifications: Zero Energy + LEED Platinum Certified
The Hood River School District invested $25 million to increase energy efficiency, add classrooms, and upgrade school buildings across the district. The Middle School's Science and Music building presented the perfect opportunity to showcase the District's commitment to sustainability. Through the integration of highly efficient technology and innovative design practices, the building has marked its fourth year of actually exceeding zero energy, producing about two percent more than it uses.

News & Awards
COTE Top Ten Award, AIA National Committee on the Environment, 2012
2030 Challenge Design Award: As Built, Architecture 2030, 2010