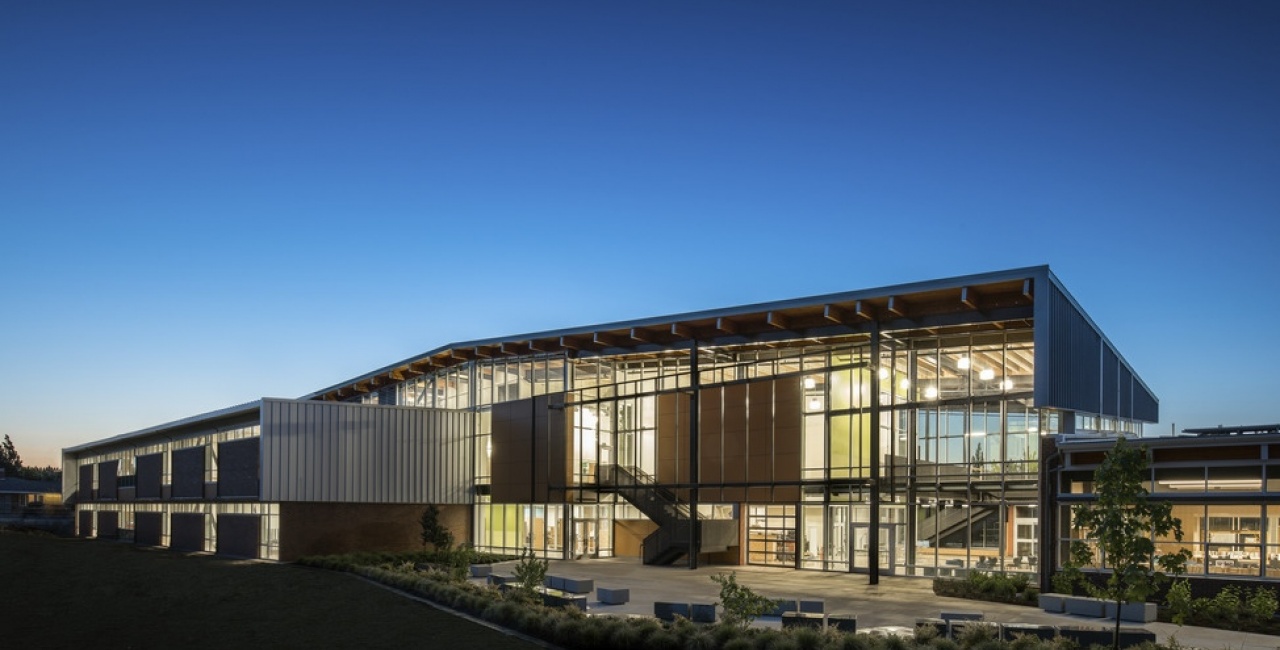 Christian Columbres
Arts and Technology Academy Renovation
Eugene School District
This middle school renovation supports the district's mission to teach 21st century skills and create global learners.
Eugene, Oregon
Client: Rowell Brokaw Architects
Building Size: 20,000 sf remodel; 80,000 sf addition
Project Cost: $38.5 million
Interface Engineering worked with the design and construction teams to renovate an existing facility into a STEM middle school. Full design of fire protection system allowed for seamless integration with architectural features and accurate construction drawings. The new facility is modern, energy efficient, well-lit, and thoughtfully designed. Features include a 90 kW PV system providing up to 81kWh per year and a heat recovery system in the data room, which directs waste heat to other spaces.