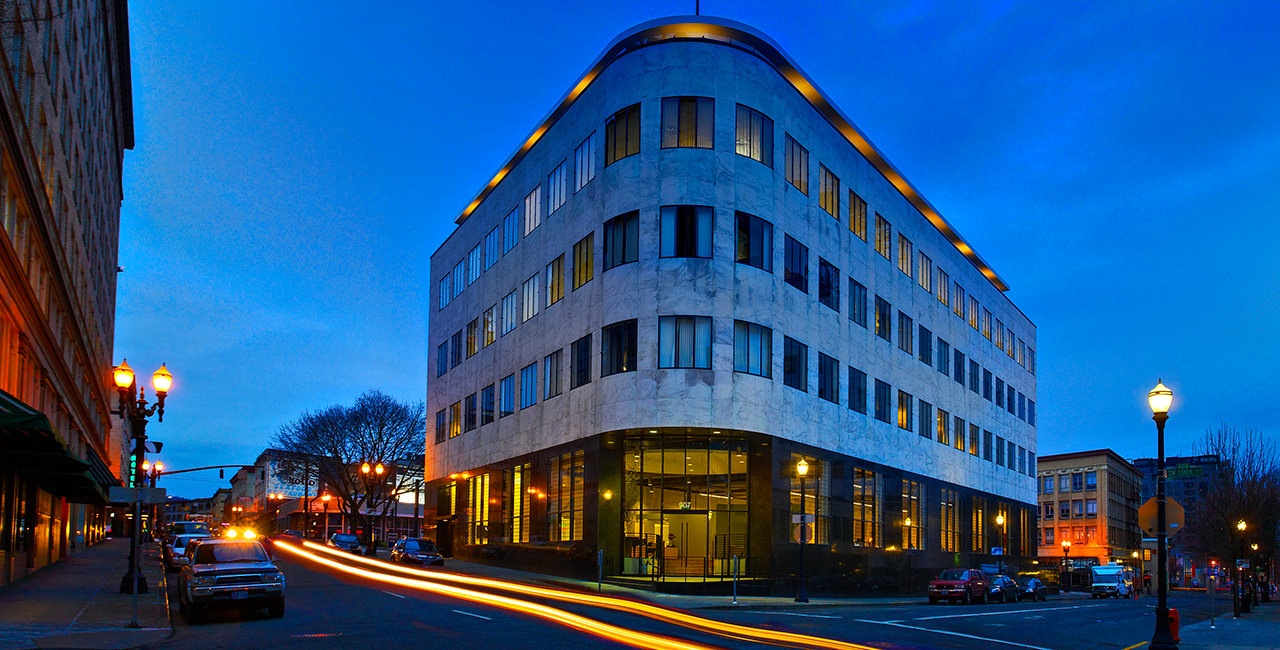 Gary Wilson
Federal Reserve Building Tenant Improvement
Pietro Belluschi, a native of Italy but a long-time Portland resident, designed several iconic buildings in this style in the area. One such building, the Federal Reserve Bank Building, was the site of an extensive transformation in 2008 by Hennebery Eddy Architects from bank to office building.
Portland, Oregon
Client: Hennebery Eddy Architects, DOWA-IBI Group
Building Size: 13,000 sf
Certifications: LEED Platinum
Dull Olson Weekes took this renovation a step further when they chose to move their offices into the heart of the building. The existing 30,000-pound steel vaults were converted into archival storage. Computer servers were moved into basement spaces that once housed money and money shredders. The sally port was transformed into a fine entry lobby filled with natural light from high-reaching windows.
Interface Engineering was called in to assist in upgrading the building's aging systems up to modern, LEED Platinum-certified standards. Our teams provided performance specifications for HVAC, fire sprinkler, electrical and lighting systems. We also assisted DOWA staff members on an as-needed basis with everything from concepts to documentations.