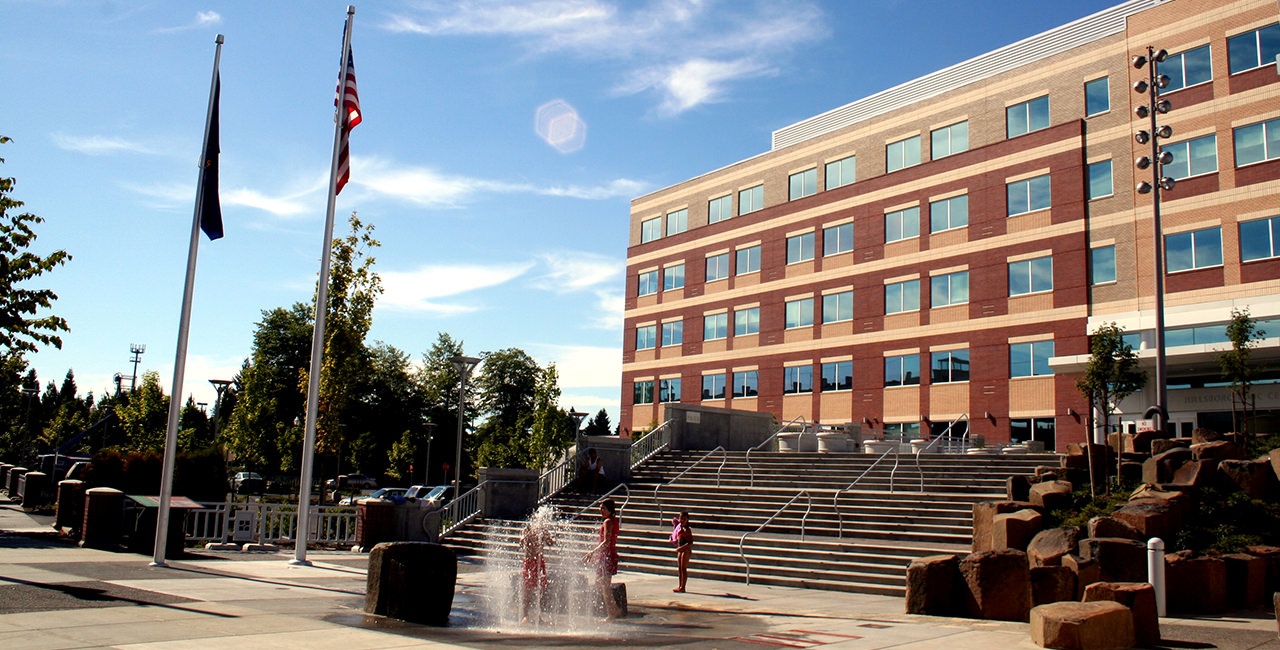 David Brunn
Hillsboro Civic Center
Responding to enormous recent growth, the city of Hillsboro embarked on a consolidation of city offices focused on continued future development.

Hillsboro, Oregon
Client: LRS Architects
Building Size: 168,000 sf
Project Cost: $23.5 million
Certifications: LEED Gold
Knowing sustainability is a vital part of the future, Hillsboro leaders selected a design team to create a LEED-certified 168,000 SF building — more than twice the size of their previous quarters. Aiming for LEED Silver, they surpassed their goal with a certificate of Gold.

One guiding factor for the design was new zoning that had taken effect dictating mixed-use and high-density development in metropolitan areas. The mixed-use goal, plus a desire to appeal to a wide range of patrons, led to incorporating a multi-use 250-seat auditorium with broadcasting capability, and a 24,000 sf plaza expandable to 49,000 sf by utilizing the Main Street right-of-way. The project also included an upgrade to the 900 sf data center. Interface provided mechanical, electrical and fire protection upgrades, adding a preaction system to the existing wet fire sprinkler system, rerouting overhead piping, and replacing existing data room HVAC units to improve reliability and reduce risk.