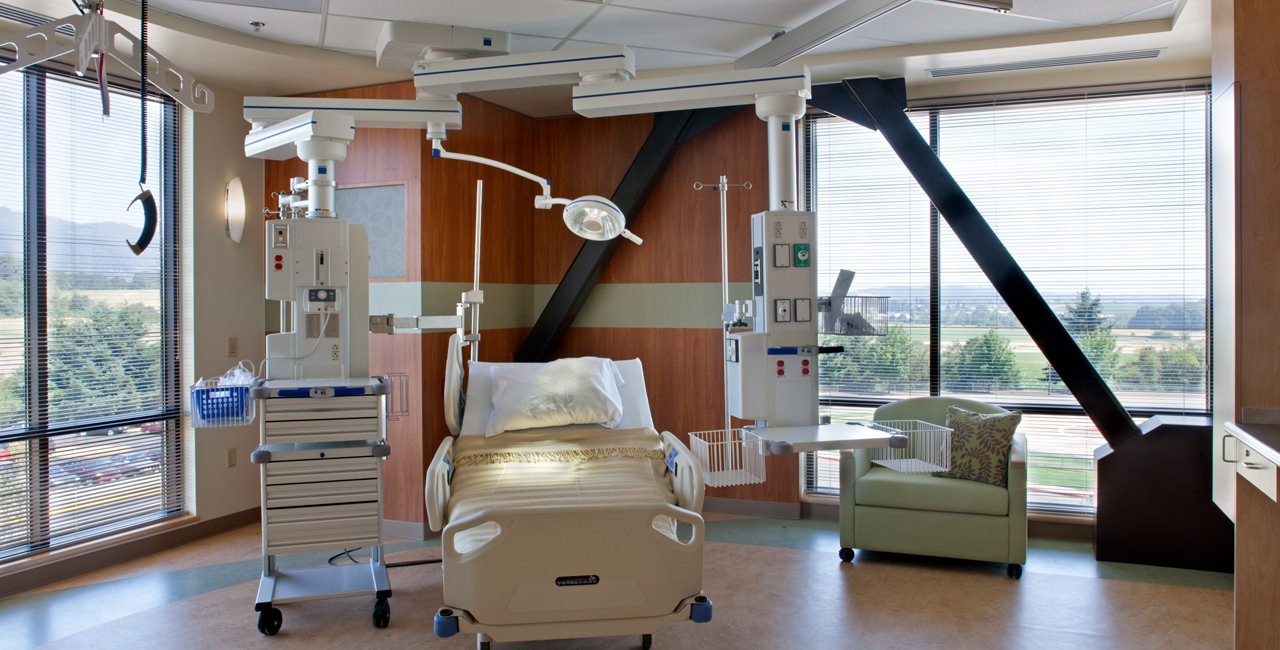 Clark Kjos Architects
Good Samaritan Regional Medical Center
Good Samaritan Regional Medical Center (GSRMC) is the largest hospital in Linn, Benton and Lincoln counties. For the last ten years, our healthcare engineers have contributed their mechanical and electrical expertise to these upgrades.
Corvallis, Oregon
Client: Architects Four, Clark Kjos Architects, Devenny Group Architecture
Building Size: 78,900 sf
Due to population growth and increased donor support, GSRMC has undergone extensive renovations and additions. Designing for healthcare requires in-depth knowledge of complicated medical spaces as well as sensitivity to budget and energy costs. For GSRMC, our engineers designed VAV systems with return air and low energy lighting systems that meet the medical standards and also significantly reduce operating costs.
Our latest project was the West Tower expansion, which included offices, ICU, med/surgical patient rooms, new emergency department, future CT Scan, and administrative spaces. Also recently completed is the campus' second medical office building, and the Ambulatory Services Building.