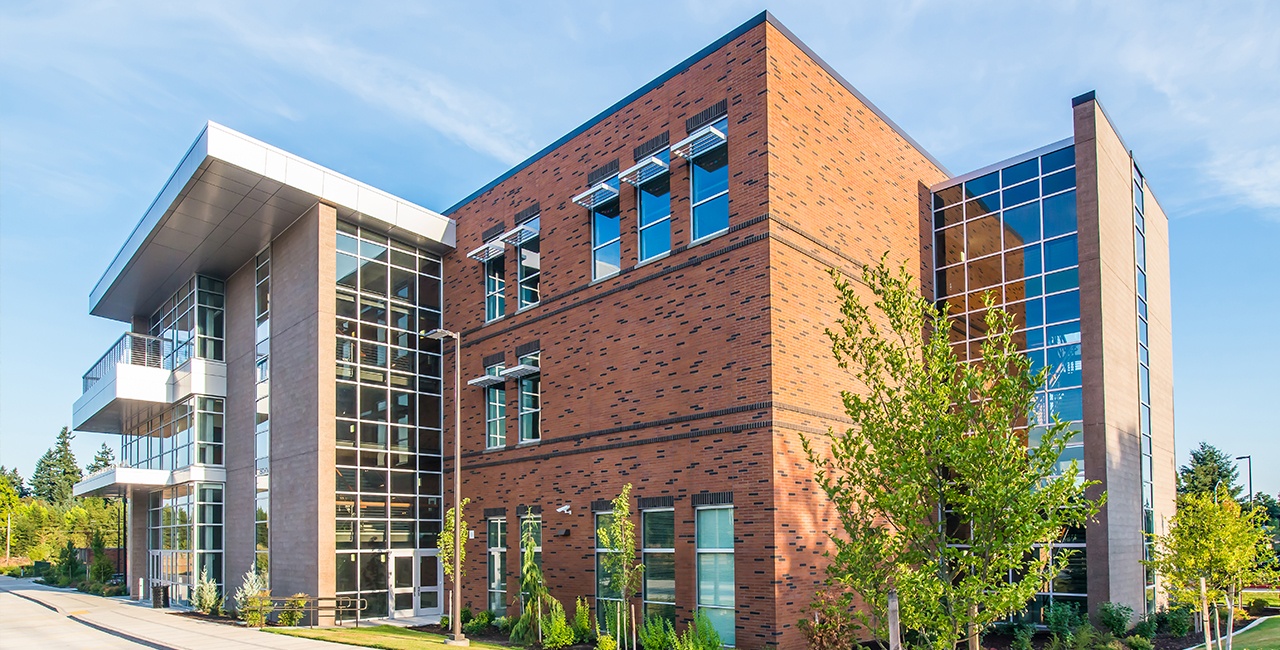 Max Mikhaylenko
Henrietta Lacks Health and Bioscience High School
Evergreen Public School's Henrietta Lacks High School is a specialty STEM school providing students with hands on learning for a variety of healthcare and bioscience careers.
The District partnered with PeaceHealth to create a school that met Washington Sustainable Schools Protocol (WSSP), specifically for STEM learning. The 3-story building was designed with college-equivalent science labs, music, and fitness facilities to serve students interested in four programs of study: Biotechnology, Biomedical Engineering, Nursing/Patient Services, and Pharmacy.
Interface designed high-efficiency mechanical and plumbing systems, including radiant heating slabs, condensing boilers, and condensing water heaters, exceeding the WSSP standards.