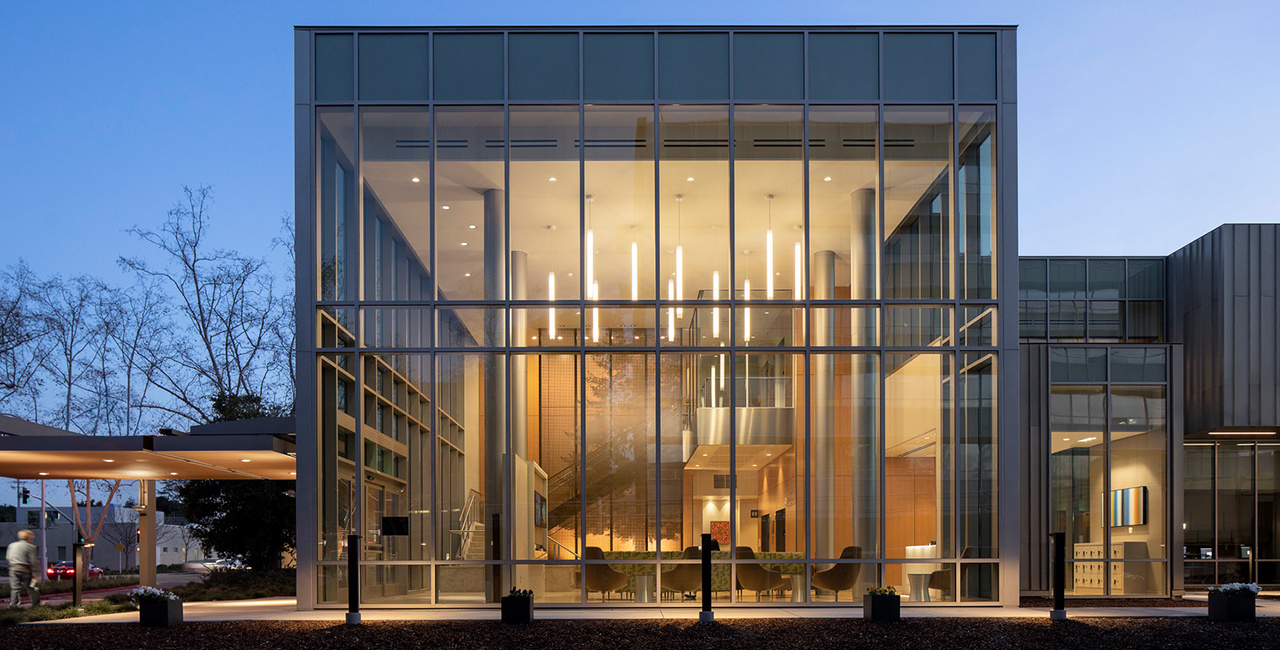 Jeremy Bittermann Photography
El Camino Health Behavioral Health Services Taube Pavilion
Mountain View, California
Client: WRNS Studio
Building Size: 55,000 sf
Certifications: Seeking LEED Gold
The El Camino Health Behavioral Health Services Taube Pavilion is the replacement of the existing Behavioral Health Services (BHS) wing (1-South) with a new 36 bed inpatient and outpatient BHS building.
The new facility consists of a B-occupancy OSHPD-1 1st floor with medical offices on the 2nd floor. The new facility was constructed in phases, in place of, and adjacent to the existing facility, and a portion of the existing facility was demolished to accommodate the new construction. The inpatient portion of the existing BHS remained occupied during the construction of the new facility.
The HVAC system includes a dedicated outside air system paired with radiant heating and cooling panels which are integrated seamlessly into the ceiling construction to ensure patient safety and achieve a clean, calming look throughout patient areas.