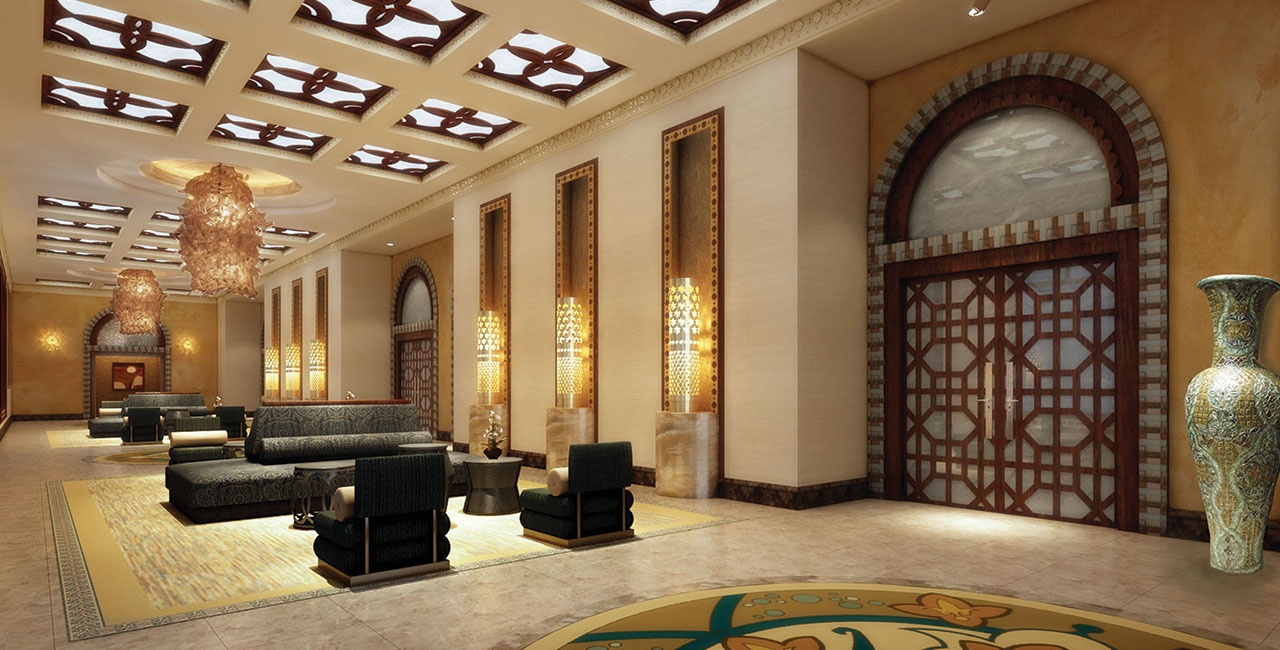 Design International
Mövenpick Resort Al Ain
Interface Engineering utilized several sustainable design features for one of the Mövenpick Group's newest resorts.
Al Ain, United Arab Emirates
Client: Ewan Architects, Engineering Consultancy
Building Size: 26,000 m2
Project Cost: $40 million
The Mövenpick Resort Al Ain includes 160 modern and well-appointed rooms and ambassador suites, 70 stand-alone chalets, three restaurants and bars, several courtyards and banquet rooms, a business center, an indoor/outdoor spa and health club, a children's club, multiple water features, as well as a performing arts theatre/ballroom and retail spaces. The project also has two levels of below-ground parking provided for residents and guests.
Various sustainable design features were utilized, including: use of trees to shade buildings; solar energy for heating the pool and domestic water; water restrictors throughout and infrared water taps in public areas; and re-use of grey water.