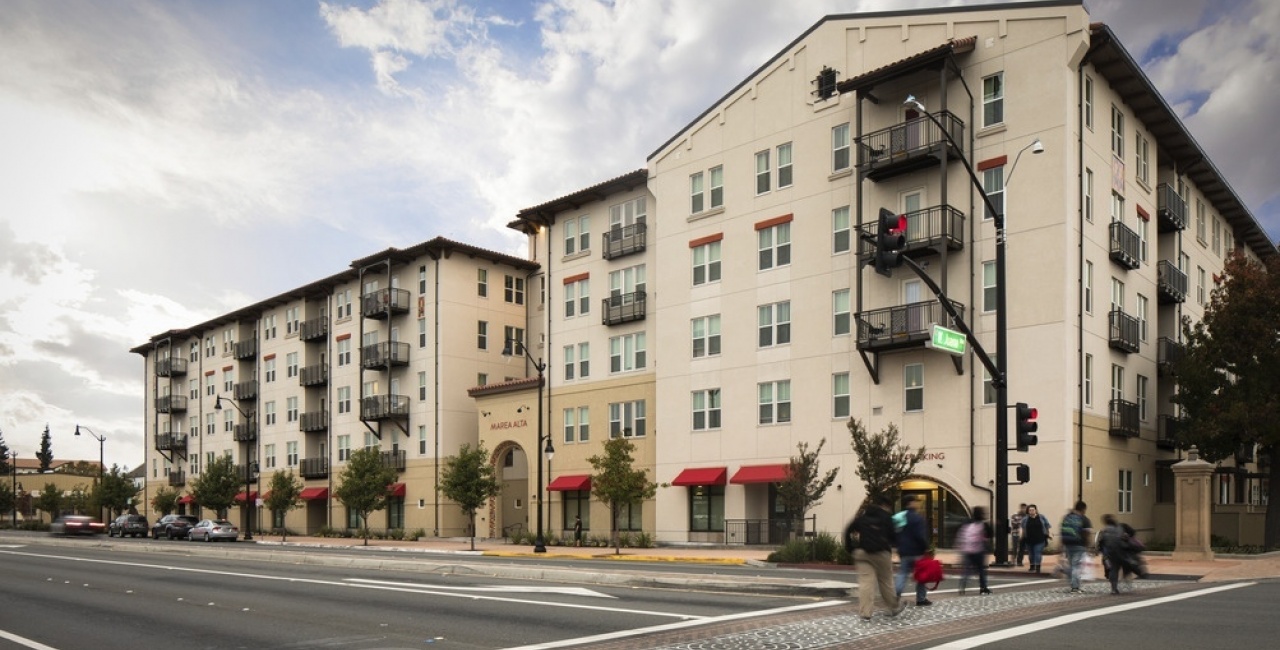 Casey Braunger
Marea Alta Affordable Housing & Senior Living
This new housing development is designed for 334,000 sf in a 5-story, mixed-use building over 2 levels of underground parking and service area.
San Leandro, California
Client: Ankrom Moisan Architects
Building Size: 334,000 sf
Project Cost: $42 million
The project consists of approximately 200 residential units, commons and service areas, and structured parking for approximately 409 cars, as well as 247 stalls for public transit parking. Phase I includes 115 residential units designated for family living, and Phase II includes 85 residential units designated for senior living.